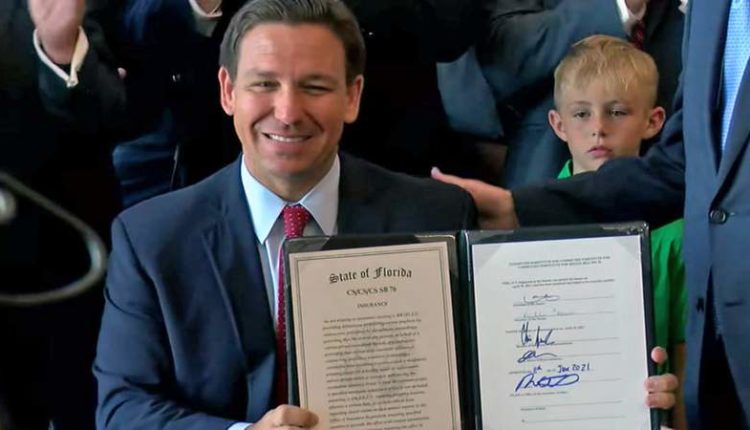 Gov. DeSantis signs Florida property insurance bill
TALLAHASSEE, Fla. – Florida Governor Ron DeSantis signed a bill on Friday intended to provide relief to a large sector of the state's insurance industry.
Facing losses from mounting claims, the industry welcomed changes that would curtail some contractor practices. The law prohibits contractors from asking homeowners to file roofing claims. The law would also reduce the time frame within which homeowners can file claims from three years to two years, and introduce new rules for lawsuits.
While some insurers say the new measures will keep costs down, critics say it could increase premiums for homeowners who receive coverage from the state's last resort. The same legislation increased the cap on annual rate increases that the government-backed insurer, Citizens Property Insurance, can charge its customers. That ceiling will increase from 10% to 15% in the next five years.
Insurers had demanded a lot more from lawmakers at this year's legislative meeting, but had to settle for a scaled back bill that scrapped a number of key provisions — including one that would have allowed insurers to more strictly limit coverage for replacing damaged roofs. .
Advertisement
The governor signed the bill after a short round table in Sarasota.
Copyright 2021 The Associated Press. All rights reserved. This material may not be published, broadcast, rewritten or redistributed without permission.