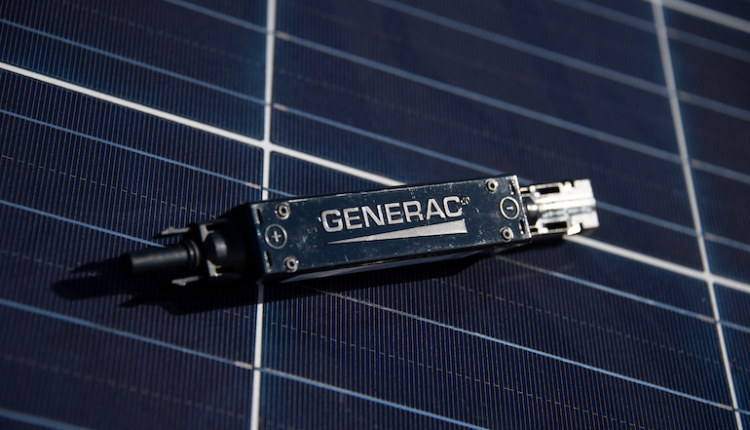 Generac solar and storage products join Sunnova family
The Generac suite of energy management products (storage units, microinverters, load managers) is now available to Sunnova dealers.
"To drive energy independence, we will continue to prioritize resilience and reliability for our customers so they can stay in control of their energy needs," said William J. (John) Berger, founder and chief executive officer of Sunnova. "Our enhanced partnership with Generac is another important step towards realizing the Sunnova Adaptive Home. Together, we have the people, tools and expertise to power homes when the local grid or utility policies fail, and empower homeowners to live uninterrupted."
Sunnova and Generac will work together to make this new hardware technology available to homeowners through Sunnova's dealer network and by integrating both companies' software platforms. This allows Sunnova to monitor system performance, manage installed technology, help predict and prevent potential problems, prepare customers for inclement weather, and participate in network service programs in the US on behalf of customers, when monitoring is included and customer consent is granted. The companies will continue to leverage each other's extensive dealer and installer network and with this new offering, Generac's dealer base will now have access to Sunnova's services.
"Generac and Sunnova share a aligned vision of where the industry needs to go, and we are excited to expand our strategic partnership to bring that vision of the future to life," said Aaron Jagdfeld, Generac President and Chief Executive Officer. "Generac develops and launches innovative clean energy products that not only increase and optimize the amount of clean energy produced, stored and used by homeowners, but also help maximize customer savings. Collectively, these products provide a true, whole-home customer experience, something that has been missing until now. We look forward to working with Sunnova to bring these products to customers and bring greater energy resilience to more homeowners."
News item from Sunnova