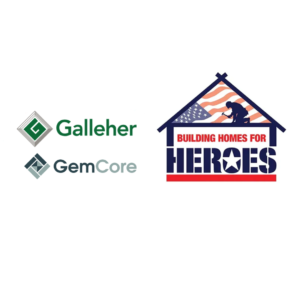 Galleher partners with Building Homes for Heroes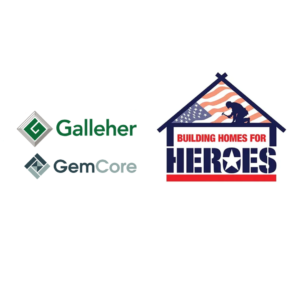 Santa Fe Springs, California—Galleher LLC, the largest distributor of flooring on the West Coast and the third largest in the United States, has partnered with Building Homes for Heroes. This national non-profit organization recognizes the tremendous sacrifices made by the men and women of the United States Armed Forces by supporting the needs of seriously injured or disabled soldiers and their families. Building Homes for Heroes said it aims to build or renovate quality homes and donate the homes to critically injured veterans across the country who are mortgage-free.
Galleher said it will donate its signature GemCore floors for use in new and upgraded homes for wounded veterans. GemCore is Galleher's line of resilient floors that have the beauty of hardwood or stone, but are waterproof, scratch-resistant and easy to maintain, according to the company.
"As a veteran, recognizing and returning wounded veterans is a matter of utmost importance to me and my colleagues at Galleher," said Ted Kozikowski, Galleher president and CEO. "Our company is in a unique position to provide resilient GemCore floors for use in new and renovated homes for wounded veterans. Our floors are water and scratch resistant, so they maintain their beauty with minimal care."
Andy Pujol, Founder and CEO of Building Homes for Heroes, added: "We are grateful to everyone at Galleher for working together to bring resilient floors to our veterans' homes. With the support of companies like Galleher and its high-quality GemCore flooring products, our organization can help and support more wounded veterans in need rebuilding their lives."