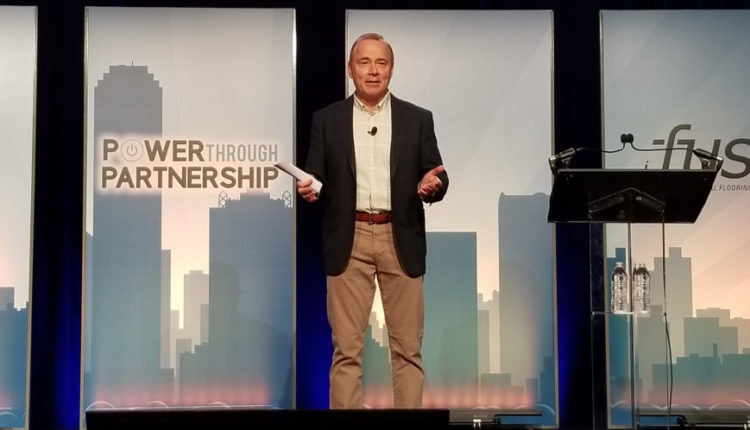 FUSE Alliance 2022 kicks off in Dallas
Dallas—The FUSE Alliance kicked off the group's first in-person convention since the pandemic shut down events in the US here at The Fairmont under the banner "Power Through Partnership." FCNews is here in Dallas to cover the FUSE Alliance 2022 event. The following are highlights from the convention.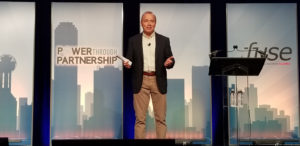 Geoff Gordon, executive director of Fuse Alliance, welcomes attendees to the
FUSE Alliance 2022 event.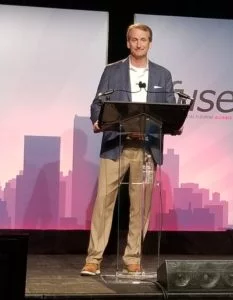 James Lesslie, president of the commercial division of Engineered Floors, provided Fuse Alliance conference attendees with an outlook on the state of the commercial flooring industry in the US He predicted price increases will continue for the foreseeable future, given the ongoing supply chain crunch and, now, more pressure on oil prices.
Fuse Alliance attendees took part in a series of roundtable discussions
covering a host of timely issues.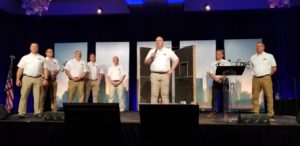 Bob Dalton (front and center), manager of strategic partnerships at Ardex, introduces Fuse Alliance attendees to members of the company's technical and sales teams.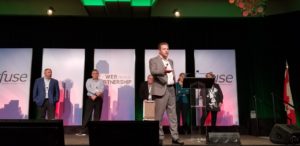 Mohawk Group representatives field questions from Fuse Alliance contractors
during the supplier presentations. Gavin Hendricks, executive vice president, Mohawk Group, leads the presentation.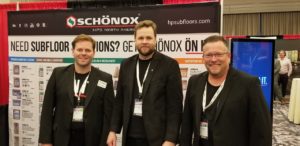 From left: Rhyal Knight, Brandon Hagen and Doug Young of Schönox stand ready to greet attendees during the Fuse Alliance exhibitor showcase.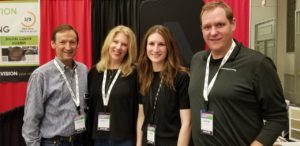 From left: Armstrong Flooring's Dennis Scott, Christy Reed, Julie Eno and David Kurtz
on day one of the Fuse Alliance exhibitor showcase.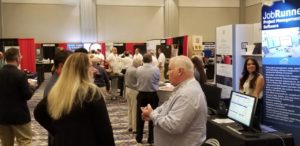 Bob Noe (right), president of Pacific Solutions, walks contractors through
the company's latest commercial software solutions.