FranklinWH battery systems on approved vendor list for Mosaic and Goodleap
FranklinWH was named to the Approved Supplier List (AVL) for both Mosaic and Goodleap, two US solar loan companies.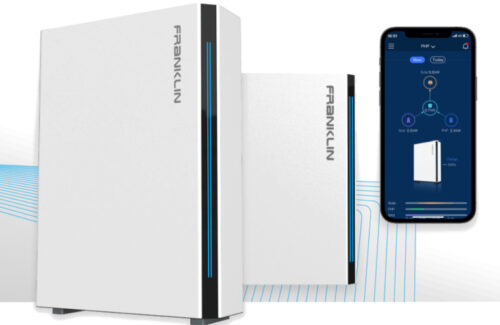 "FranklinWH is committed to making owning energy storage an affordable reality," said Gary Lam, general manager and co-founder of FranklinWH US. "Excellent financing allows our installer partners to boost sales and simplify operations, while offering the best rates to customers. Secure and innovative financing platforms from Mosaic and GoodLeap streamline that process."
To achieve AVL status with Mosaic and GoodLeap, the Franklin Home Power (FHP) system underwent due diligence, including proven product viability, strong market adoption and sales forecasts, and long-term warranty specifications.
FHP's integrated energy management system consists of the aPower X battery — an LFP battery — and the aGate X, an intelligent power management system that creates maximum living comfort.
To add the FHP solution to their approved home battery systems, FranklinWH certified dealers should contact their Mosaic or GoodLeap representatives.
News from FranklinWH