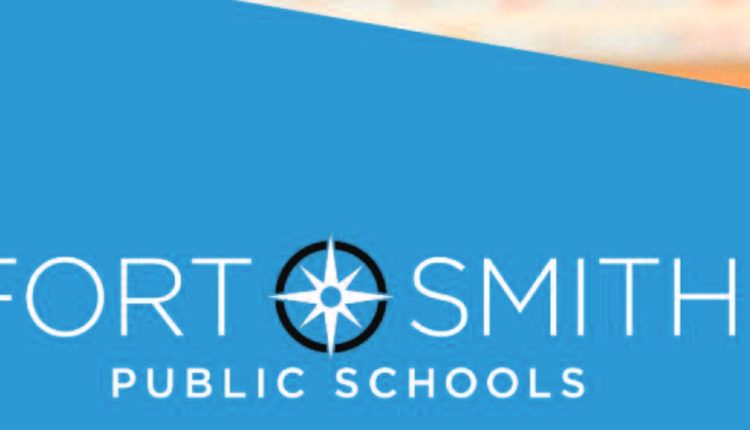 Fort Smith school officials discuss significant tornado damage to Morrison Elementary
Students at Morrison Elementary School in Fort Smith will soon be able to take classes at Grand Avenue Baptist Church. Morrison Elementary was badly damaged when an F-1 tornado hit Fort Smith on May 3.
The school lost its roof and suffered tornado damage to multiple heating, ventilation, and air-conditioning (HVAC) units and gas lines during the storm, said Bill Hollenbeck, director of security and facilities for the Fort Smith Public Schools Police Department.
"I know you are all aware of the tornado damage we recently suffered at Morrison, but you may not know what it means," said Deputy Inspector Martin Mahan. "We are still working on all the details to move from virtual (school) at Morrison to on-site learning at a different location from this school. This school … will not be suitable for students to go back this school year. "
Morrison was on the edge of the tornado's path, Hollenbeck said. There was significant damage throughout the neighborhood. The tornado tore the roof of the building, with a single landing in the school courtyard and more of it landing in the bottom of the Arkansas River, Hollenbeck said. One of the HVAC units was damaged when something was "rammed" into it, and several HVAC units were picked up, shifted and "knocked down again," causing structural damage to the units and the roof, he added.
There was also a lot of water damage in a number of rooms. There were strained and separated gas pipes on the roof and throughout the building, and the district is not yet sure what kind of damage has been done to all the pipes in the school, he said. There was also some damage to some of the school's foundation.
Hollenbeck said it would take a minimum of 12 weeks to deliver the replacement of the HVAC unit and equipment. As Superintendent Dr. Terry Morwaski declares an emergency for the school, repair work can begin earlier, he added. That statement would also allow for possible government funding to help with the repair costs, but the district's insurance will also provide funding, Hollenbeck said.
"This lasts well into the summer. I want to assure you that our expectations are that we will do everything we can to get the school open before school starts next year, but we just have to keep in mind that it all depends on the amount of turnaround time with the equipment, ' he said.
Mahan said the school administration has reached out to nearby churches to find enough space for all students to meet in one location. Both First Baptist Church and Grand Avenue Baptist Church offered their facilities. The space on Grand Avenue is the best because it offers ample classroom, cafeteria, a playground with play equipment, and appropriate security, Mahan said. First Baptist has said they still want to help with supplies or other needs.
The district has a cafeteria service contract with Grand Avenue. The school board approved a $ 12,000 lease with Grand Avenue Baptist Church on June 22 for the use of the kitchen facilities during construction in the Northside and Southside cafeterias during the 2020-21 school year, as no kitchens were available at those schools during the construction of the cafeterias. .
The district will have wireless hotspots for teachers and students to provide appropriate Wi-Fi Internet access while classes meet in the church, Mahan said.
"To say that it runs just as smoothly as existing Wi-Fi would be wrong. I think it will be a bit more clumsy. It probably won't be conducive to a lot of video, but it will be conducive to access to Google classroom and online education, "said Mahan.
The school is working on a transportation schedule to take the students from Morrison to church in the morning and afternoon to help the parents as best they can, Mahan said. Brittany Watson, director at Morrison, said they have more than 50% buy-in from parents regarding the proposed move. She said that after talking to all parents, she believes the buy-in will be 90% to 100%.