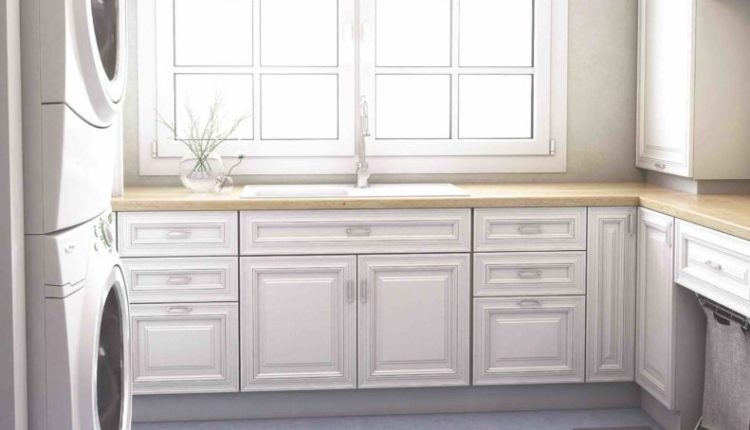 Forbo proves linoleum's staying power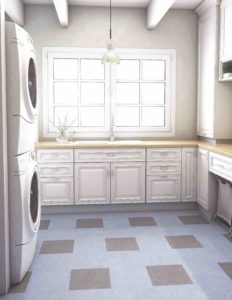 By Megan Salzano It is one thing for a manufacturer to be in the business for 100 years; it's quite another to keep innovating and stay relevant during that long period of time. Forbo Flooring Systems has succeeded on all those fronts.
Forbo was founded with an emphatic focus on linoleum floors. It has not only gradually expanded its product range, but also its control of the market. Today, the company leads the category with nearly 100% market share. Its dominance in the linoleum market was forged with its Marmoleum product line – a 100% biobased product composed of renewable ingredients such as linseed oil, pine resin and wood flour – making it one of the most sustainable products on the market. Moreover, Marmoleum is also hygienic with natural anti-static and antibacterial properties.
When it comes to visuals, Marmoleum offers a wide variety of color and design options to create multiple looks to suit all rooms in the house. It is also available in multiple sizes and direct glued and floating floor sizes.
But it's not just the product that Forbo provides that makes it stand out from the crowd. Retailers who have stocked Forbo for years praise the ease with which they do business with the supplier and his innovative way of thinking. "Our relationship with Forbo has grown over many decades to be one of trust, support and friendship unlike any other supplier," said Joel Hirshberg, president of Green Building Supply, Fairfield, Iowa, who has been a customer since 1995. Forbo. our back; they do things well; they make life easy; they boost our sales; they don't make sudden changes without telling us; they can be reached by phone all day long; and they appreciate our company. "
Tim Ruzek, operations manager, Galaxie Floor Stores, Bloomington, Minn., Who has been selling Forbo products since the early 2000s, agreed and added his appreciation for the design innovation that Forbo values ​​highly. "I like that they are always innovating with new colors and new styles so that it doesn't stand still," he said. "They keep coming up with new products, even though they don't have any competition. And I'm under the impression that they don't bulge their pricing structure. "
Ruzek added that Forbo's recently released and innovative online portal has been a boon to his business. "Forbo has a fantastic website that is very interactive and gives customers lots of design ideas," he explains. "They also created a really nice online ordering portal for retailers, so we can order 24/7 – whenever it suits us. It is one of the best websites to order products. "
Hygienic & sustainable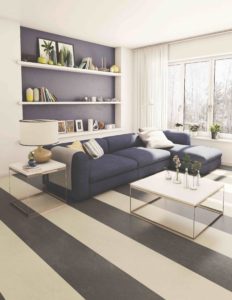 When it comes to the product itself, Marmoleum has seen a bit of a renaissance in the last year as consumers adapted their product preferences to suit their needs during the pandemic. For example, consumers began to look at the health and hygiene of the products they chose – a pain point to which Marmoleum responds well. "Homeowners today are looking for flooring products that offer naturally healthy benefits to protect their families in a time of pandemic uncertainty," said Tim Donahue, the US National Residential Sales Manager at Forbo. "Marmoleum offers many natural answers to homeowners' concerns about creating a healthy indoor environment."
Forbo's trading partners have attested to the appeal of Marmoleum's natural features. "People like it because it is a completely natural product made from renewable resources," explains Ruzek of Galaxie Floor Stores. "It also works across the board in terms of age category. If you like natural products, such as real hardwood, cork floors, stone products, Marmoleum is just right for you. "
Ruzek added that as a natural product, Marmoleum easily supports the hygiene needs of today's consumer. "It's a pleasant product to live on because it's naturally anti-static – dust and hair don't stick to it like vinyl floors, making it easy to clean," he explains.
Another important selling point for Marmoleum is its durability. While the trend was significant among millennials prior to the COVID-19 pandemic, 2020 brought a renewed focus from generation to generation on 'green' product lines. "Marmoleum may be one of the first biobased flooring products to be climate positive," said Hirshberg of Green Building Supply. "Sustainability is nothing new to Forbo. It's who they are, and you can see and feel it throughout their business and their products. They provide a model worth pursuing. Few manufacturers can claim such a long, enduring history. That's something we want to be a part of and something our customers want to be a part of too. "
Reliable delivery
While flooring products such as the ever-expanding rigid core segment have grown exponentially in recent years, it is true that the category felt a bottleneck in 2020 as the supply shortage began to affect the US market. Those shortages have continued into 2021, leading some consumers to turn to alternative selections – such as Marmoleum – that are easily accessible.
"Marmoleum is not subject to the volatility of petroleum-based ingredients in other flooring products," explains Donahue. "Marmoleum ingredients are grown and harvested naturally and are readily available. Using our many North American distribution locations, shipping Marmoleum to a flooring retailer is simple and straightforward. All Marmoleum supplies come from our manufacturing facilities in US-friendly countries in Europe, and are not subject to bureaucracies, tariffs, supply delays and political unrest in flooring products made in other parts of the world. "
Donahue added that the gist of Marmoleum's availability is that "when the consumer is ready to install Marmoleum in their home, we'll have it ready."
Design flexibility
In today's market, health and hygiene only go so far. Consumers want to know that they have options when it comes to decorating their home. As such, Marmoleum continues to contribute to its robust range. "Consumers want unique colors and designs to add a more creative tone to their home," said Donahue. "Dealers and designers have more fun decorating with Marmoleum."
For Ruzek, Donahue's claims are true, and Marmoleum's design options are attracting all demographics in its market. "Younger people like to do more of the fun patterns and bold colors, while older people like to stay neutral," he said. "The nice thing about Marmoleum is that you can cut it to any shape and size you want. We can make edging, inserts, heat welding with stripes, checkerboards with a border – a lot of customization. You are only limited by your imagination. "