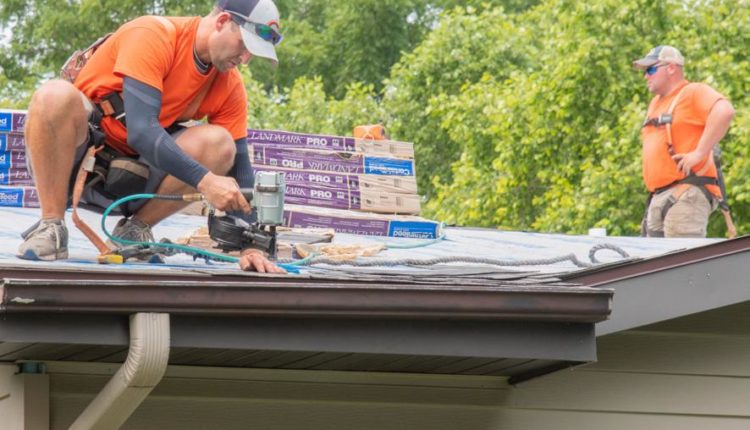 For The Roofing Dog, managing supply-chain issues remains job No. 1 | Business
NS. JOSEPH — The effects of the coronavirus pandemic vary from family to family – and from one industry to another.
This also includes the construction sector.
"The most important thing was the supply chain," says Cory Swanson, owner of St. Joseph-based Swanson Roofing (aka The Roofing Dog). "The entire shutdown across the country obviously limited production. That was the biggest thing that hit us and it was very hard to get shingles and stay on the job."
The impact started early. As early as April 2020, the National Roofing Contractors Association warned of problems ahead. In a report, officials pointed to material delays, canceled jobs, inspection problems and upcoming layoffs.
"In the middle of the summer we started to see problems – certainly in late June and early July we could see it was going to be a problem," Swanson said. "It was super frustrating then and it's super frustrating now because we're still dealing with it today."
Swanson began installing roofs for general contractors building homes in the mid-1990s. Swanson started the company in 1996 and is celebrating 25 years this year.
"We're a family business," Swanson says. "We are focused on serving the needs of our customers. All our employees, including estimators, secretaries and installers, are focused on customer service. There were challenges during the pandemic, but I am proud of our staff."
But it wasn't always easy, he added.
"It's been very difficult," he said. "The supply chain went down and who knows the reason, but in many areas it still hasn't caught up. Most of our customers understand, but it's still very frustrating."
Wood prices have risen more than 180 percent across the country since last spring.
"One of the big things we're dealing with right now is the price of plywood," he said. "That's something that's been a really tough hurdle, because we don't want to raise prices for our customers, and most of them have been understanding and we meet in the middle. But the price increases have been frustrating to deal with, especially with plywood."
On most Swanson roof repairs, it is usually necessary to replace at least some if not all of the plywood. New roofs require enough plywood to cover the entire roof.
During the pandemic, there were benefits for roofers. More people were working from home and saw more of the problems that needed fixing, such as leaking roofs.
"We were pretty much able to work all the time," Swanson said. "We were considered in the category of essential workers, so it never really shut us down. And since most of our work was outdoors, we've never really had customers object to our work. So in that sense it didn't bother us." this much."