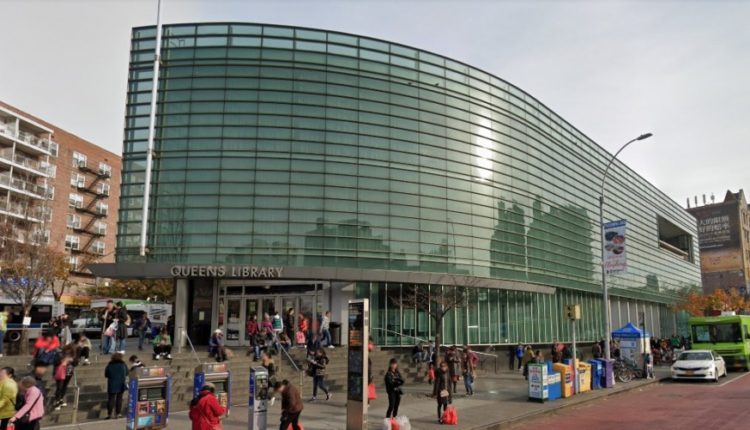 Flushing Library to Close for Months for Repairs and Construction: QPL
July 19, 2021 By Christian Murray
The building housing the Vlissingen branch of the Queens Public Library is to close due to a failure in the HVAC system.
The branch, located at 41-17 Main St., has been used by the city as a vaccination site for the past few months, with the library service closed. The vaccination site will be moved to an adjacent synagogue to complete the HVAC repairs.
The Queens Public Library is unsure about how long the repairs will take, but it is expected to take many months. However, the city is investigating temporary options for cooling and heating.
Many residents who have been waiting for the library to return will likely have to wait much longer. In addition, the city plans to start work on a new, additional public elevator in the building, possibly in the autumn, which will require the branch to be closed.
"We know very well that the library is the center of community life in Vlissingen and that it is invaluable. So many people have been looking forward to the library reopening and unfortunately it is unclear when this will be possible," said Dennis M. Walcott, president and CEO of Queens Public Library.
The branch closed in March 2020 when the pandemic broke out, then reopened as a request fulfillment center in July 2020 and began offering takeout service in November. The city closed its to-go service when it became a vaccination site in March.
"Replacing the HVAC system will take a long time — it's an extremely complex system — and we're working with the city to determine the best action plan for installing a new system and evaluating options for a temporary solution . This work, along with the construction of a new, second public elevator, is hugely complex," said Walcott.
The QPL says its Vlissingen facility is the busiest facility in the US, with 1.7 million visitors in 2019 with 1 million items circulating. Completed in 1998, the building includes a 227-seat auditorium, a multipurpose hall with a capacity of 150 people, meeting rooms, exhibition spaces, an adult education center and an international information center.
No comments yet