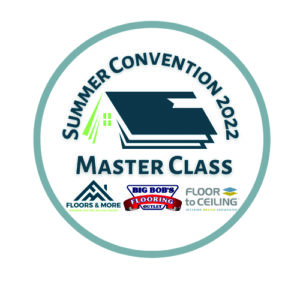 Floors & More to kick off summer convention in Austin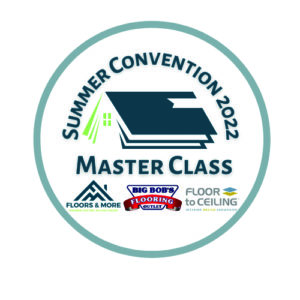 AAs a follow-up to the winter convention that took place prior to Surfaces 2022 in Las Vegas, Floors & More plans to begin the summer convention in Austin, Texas, from July 31 to August 2. According to Vinnie Virga Jr. president of Floors & More, this will be the company's busiest summer convention.
"For our summer shows, because they're not tied to one location, like Las Vegas for our winter shows, we're trying to move them across the country and explore different cities that we think are great vacation spots for those who want to come. early or stay later and extend their time," Virga said. "Austin checks all those boxes."
The buying group's three-day event kicks off with a cocktail reception/meet and greet event to allow members to mingle. This year, however, the company is encouraging its members to take their sales force along for the ride. According to Virga, the convention will be split into two different tracks: one for owners and one for sellers. While each track will feature many of the same breakouts and exhibitors, they will network with peers in their particular field from across the US and Canada.
"The version [of the content] what they get kind of aligns with the audience and that creates talking points for them to come back and talk together — salespeople with their owners and vice versa," Virga noted.
From the nine different breakout sessions, Floors & More chose different speakers to offer their expertise. These include Will Young, Director of National Accounts for Engineered Floors; Scott Humphrey, CEO of the WFCA; Angela Rath of the National Kitchen and Bath Association; and Sam Mudrick, assistant VP of sales, Synchrony Financial.
According to Virga, the sales trainings are specifically designed to help the retail members of the group build a business. "We're going to provide training on how to increase your margins and close more deals," he explains. "We'll have some new programs to talk about. We'll have our three universal private label displays for our three private brands there for our members to see, and we'll also be announcing some new marketing initiatives."
Slow and steady
Since the group's last event in Las Vegas, it has added nine new locations. It expects to bring four or five more locations into the fold for the summer convention, Virga said. "For us, it's about adding new members and talking about how that will benefit everyone involved as we grow," he explained. "I think our big focus won't be so much on change for us. It's about making sure our members are prepared for change in the industry as we peak at the beautiful peak we've ridden. †
But what goes up must eventually come down, Virga says. That is why Floors & More wants to prepare its members for times when growth begins to normalize. To prepare members for a potential downturn in business, Virga emphasized the importance of sellers being prepared for all the challenges that will come their way as the market shifts.
"We want them to learn best practices from each other," Virga told FCNews† "What we really put emphasis on is, 'How do I relate to my contemporaries and what do they do that I don't, which allows me to be more profitable and successful?' And that will definitely be another accent of the show that I think will bring great takeaways for those in attendance."
According to Virga, the ultimate goal of Floors & More is to help independent retailers, whether they are members or not. "Even if they're not on our program, we'd love to share this great insight, network and we'd love to share the educational content that we think will really help them as we move into the next phase of our industry," he said. . "So if there's a retailer in the United States or Canada that thinks they would benefit from participating in the show, whether they're a member or not, we invite them to join us. We are friendly. Our members would love to network with them, and we think a lot of people can get so much out of this for their business."
Playtime
Of course, the Summer Floors & More convention is not about all work and no play. The group said it encourages participants to explore Austin's well-known sights and sounds during the peak summer months and all that the active, up-and-coming city has to offer.
"This time we're partnering with Treaty Oak, the only gin and whiskey distillery in all of Texas," Virga said. "They give us a private tour of the distillery, a tasting, and they're known for their extremely good barbecue, so we're going to do a cookout there."
Also on the list is a scheduled visit to Cidercade, an arcade bar with over 150 arcade games, a scenic lakeside patio, and 48 taps of various hard ciders (all brewed in-house), hard kombuchas, and hard seltzers. "We always try to do something memorable and fun that sets our events apart," Virga said. "Because in the end it is very difficult to travel and get out of the company [when you're a retail owner]† In addition to providing education and networking, we really want the participants to have a good time. That is important to us."