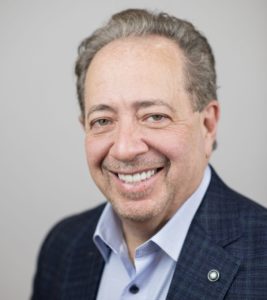 Flooring sales pick up, defying recession fears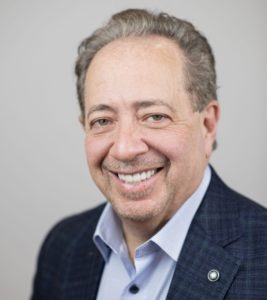 l have a surprise for you. On closer inspection, it probably comes as no surprise at all. After a slight slowdown in sales as spring turned into summer and fearsome claims of a recession mounted, floor salespeople are reporting in droves that sales have picked up again. It would defy logic, and it certainly contradicts the fears provoked by favorite media words like "inflation" and "recession." So it begs the question, to take a famous quote from legendary football coach Vince Lombardi: "What the hell is going on there?"
Here's the background: US retail sales were unexpectedly flat in July as falling gasoline prices put more money into consumers' pockets. Consumer spending seemed to pick up at the start of the third quarter, further dispelling fears of a recession.
Combined with strong wage increases due to a tight labor market and ample savings, this should support consumer spending in the coming months. The flip side of this positive news will keep the Federal Reserve on its aggressive monetary policy stance to bring inflation closer to its target of 2% – not the best situation for the housing market.
"While consumers are feeling the brunt of the still elevated prices, they remain resilient," said Kathy Bostjancic, chief US economist at Oxford Economics in New York. "The combination of the strong labor market and strong consumer spending appears to be keeping the economy out of the recession zone." In terms of numbers, the flat level of retail sales in July followed a 0.8% increase in June. Sales in July increased by 10.3% year-on-year. Of course, much of that gain must be attributed to price increases, as retail sales are primarily goods and not adjusted for inflation. Taking this into account, the drop in gasoline prices from record highs in July resulted in a 0.5% drop in commodity prices. That means inflation-adjusted retail sales rose 0.6% last month. Economists say this would put consumer spending — which accounts for more than two-thirds of U.S. economic activity — on track to grow about 3% year-on-year in the third quarter.
Excluding autos, gasoline, building materials and food services, retail sales increased 0.8% last month, after rising 0.7% in June. This so-called core retailing corresponds most closely to the consumer spending component of GDP. The consumer spending profile was also boosted by upward revisions to May data to show core sales rose 0.8% instead of falling 0.3% as previously estimated.
"The retail sales report shows more recent consumer momentum than we expected," said Daniel Silver, an economist at JP Morgan in New York. "This adds some upside risk to our 1% real GDP forecast for the third quarter."
So what does that mean? Repeat after me: "We are not in a recession. We are not in a recession."
Bankrate analyst Ted Rossman said: "Retail sales are holding up right now. That's actually a pretty good sign for consumers and the economy, all things considered."
Many flooring stores confirm the above. A few who had Labor Day sales, including Airbase's Michael Longwill, told me it was their best in company history. Sam O'Krent recently had his best four-day sale ever.
This may seem counterintuitive to some, but it's not that far-fetched. While some had expected household spending to fall as the pandemic subsided, the wear and tear of sitting at home mixed with running lists of ongoing home improvement projects led to higher spending on home furnishings, including flooring, and items related to construction, according to Katie Thomas. from the Kearney Consumer Institute. To that end, Home Depot reported its highest quarterly revenue and profit in company history last month.
Bottom line: As long as gas prices remain low, Americans are likely to continue spending, although many companies are tightly managing costs in the event of an unexpected downturn.