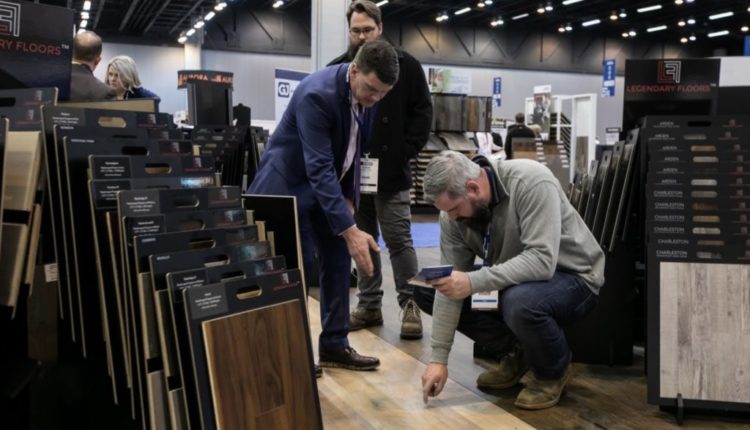 Flooring Markets 2022 open for registration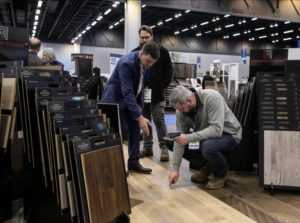 Marietta, Ga.—Online registration is now open for the 2022 Flooring Markets: Atlanta, Dallas, and Biloxi. The Flooring Markets are scheduled for January 6-7, 2022 at AT&T Stadium, Arlington, Texas; January 26-27, 2022, at the Cobb Galleria Center, Atlanta, Georgia; and February 17-18, 2022, at the Mississippi Coast Convention Center, Biloxi, Miss.
The 2022 markets will continue to adhere to local, state, and facility guidelines, as well as CDC recommendations to ensure safety is paramount.
"We look forward to welcoming attendees and exhibitors back to our markets in 2022," said Lori Kisner, managing partner. "Our industry relies on personal contact to find and present new products and to strengthen business relationships. Our market hygiene and safety standards remain in place and will be updated as necessary."
Kaitlyn Harris from RFMS, added: "We at RFMS have enjoyed exhibiting at the Flooring Market for the past few years! Everyone we work with in the MME Partners team is always very helpful, responsive and a pleasure to talk to. They really care that every event is successful for everyone involved. We are very excited and full of expectations for the 2022 Flooring Markets!"
Pre-registration can now be completed online by clicking on the links below.
Register for the Southwest Flooring Market, January 6-7:
https://www.prereg.net/2022/swfm
Register for the Southeast Flooring Market, January 26-27:
https://www.prereg.net/2022/sefm
Register for Gulf Coast Flooring Market, Feb 17-18:
https://www.prereg.net/2022/gcfm
Additional information about the markets, as well as travel and accommodations, is available at: https://flooringmarkets.com.