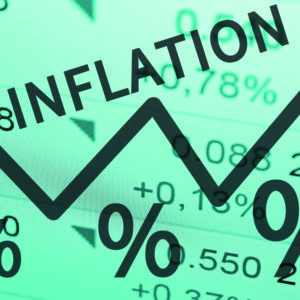 Flooring dealers thrive in the face of inflation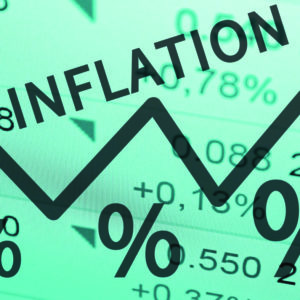 By Samantha Rosenberg – The record high inflation that is driving up the prices of many consumer goods and commodities has impacted virtually every segment of the market, including the flooring retail industry. But amazingly — much like the challenges posed by the early days of the pandemic — many retailers are taking it all in stride.
Take, for example, Ted Gregerson, president and CEO, Abbey Carpet & Floors/Floors to Go, Anniston, Ala. While he admits that consumer traffic has slowed down somewhat, the customers coming in are spending more than usual. "The COVID-19 pandemic has persuaded many people to start remodeling projects," he told FCNews. "In addition, the increase in equity has made customers feel richer and therefore more comfortable investing in their home."
One plausible reason why record inflation hasn't completely derailed the momentum of specialty flooring stores — some of whom have had record-breaking years — is that floor purchases are so rare. That means consumers in the flooring market today are not as sensitive to other consumer product segments as the pace of price increases is not felt as acutely as, say, gas, bacon, or airline tickets.
To put things in perspective, Adam Joss, president of The Vertical Connection Carpet One, Columbia, Maryland, offered the following analogy: Imagine the experience a customer might have if he or she went to a restaurant and simple chicken dish. It can be assumed that most people have an idea of ​​the price of a meal and would immediately notice if it was 10% or 20% higher than what they would normally pay. This is not the case with floors.
"The flooring industry is not affected by this limitation because the average consumer is not familiar with it" [everyday] floor prices", explains Joss. An oblivious consumer allows flooring retailers to raise their prices relatively easily to offset rising costs. According to observers, this forms a kind of hedge against inflation.
At the same time, specialty stores that provide customers with estimates and quotes for jobs in today's volatile market must convey a greater sense of urgency when closing a sale – lest the price rise in the days or weeks after the sale's initial quote is made. .
That's certainly the approach of dealers like Ashlie Butler, president of Bob's Carpet and Flooring, which has 16 stores in the red-hot Florida market. She relies heavily on the strength and experience of her sales associates to close deals faster. "A strong salesperson will sell a product, making now a better time than ever to prove your prowess as a salesperson," she stated.
Slower traffic? No problem
Specialty flooring retailers, some of whom have survived past recessions, economic downturns and other challenges, have learned to persevere. More importantly, they've figured out how to adapt to not only survive, but thrive.
The current predicament illustrates that resilience as specialist retailers shift to maximize current sales opportunities, even in the face of slower foot traffic in stores. As consumers begin to adjust their buying habits, floor sellers are adapting accordingly.
"We're seeing an increase in customers looking for a great deal because they want the lowest price on the best merchandise," said Jimmy Poulos, owner of Ventura, Calif., Flooring 101, a National Floorcovering Alliance (NFA) dealer. On average, Poulos sees a 25% drop in the number of consumers entering its stores. But rather than give in, the situation has forced Poulos and his staff to focus on closing a higher percentage of customers that do come in.
While this shift in consumer buying behavior is nothing new, it is becoming more common as shoppers try to stretch their disposable dollars, observers say. Bob's Carpet and Flooring's Butler can certainly attest to that. "Customers are buying floors for one room at a time rather than renovating the whole house at once," she said, citing a change in behavior that wasn't apparent before the onset of the record inflation the industry is currently experiencing.
The combination of fewer customers coming into stores — coupled with a more price-conscious shopper — certainly has the potential to put a strain on a retailer's bottom line. However, that doesn't stop flooring retailers from doing what they've always done to succeed: using their creativity and competitiveness to their advantage. As inflation affects traffic and buying behavior, competition among floor sellers has increased, which in turn has forced the better ones to find ways to add value.
A prime example of this is Adam Nonn, president of Nonn's Kitchen Bath & Flooring, Madison, Wisconsin. In an effort to differentiate itself from both nearby competitors and online stores, it promotes high-quality installation services. With the shift in the competitive environment, strategies like these can make all the difference in this bloated market.