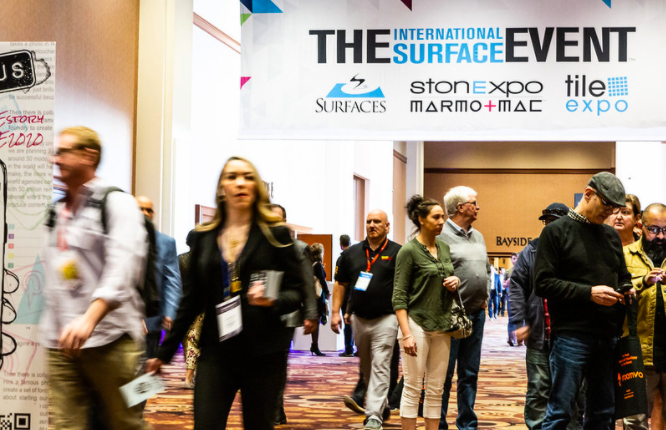 First Women's Leadership Conference kicks off at TISE 2022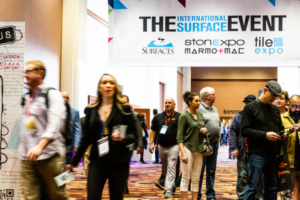 Last Vegas—The Inaugural Women's Leadership Conference kicks off at The International Surfaces Event (Surfaces) 2022. It will take place on Monday, January 31 from 1:00 PM to 7:00 PM. The conference aims to achieve career growth and develop leadership skills for women entering the workforce or with decades of experience.
The half-day program for women, by women, promises networking opportunities, panel discussions, a presenter and an evening networking cocktail party that will inform, inspire and excite students (male allies are welcome) to take action.
FCNews' senior editor/digital director, Megan Salzano, will moderate the 1:30 p.m. panel discussion, "Enshrining the Leader in You." The panel includes two founders of Women of the Flooring Business, Michelle Winters, co-owner of Texas-based New Braunfels Flooring, and Lisbeth Calandrino, speaker, columnist and industry veteran; as well as Shannon Vogel, director, social media, for Creating Your Space.
Sign up for the groundbreaking Women's Leadership Conference event here.
Below is the full program of events.
1:00 PM – 1:15 PM
Welcome and short introduction
1:15 PM – 1:30 PM
6 new friends IceBreaker
1:30 PM – 2:15 PM
Anchor the leader in you
Moderator: Lisbeth Calandrino
2:15 PM – 2:30 PM
6 Network more new friends
14:45 – 15:45
Top 7 Personality Challenges and Success
Speaker: Dawn Jones
15:45 – 16:00
Networking even more new friends
4:00 PM – 4:45 PM
The importance of mentorship
Presenter: Tanja Kern
4.45 pm – 5 pm
The Wrap in Groups
5:00 PM – 7:00 PM
Front desk
Location: Shangri-La Room at The Foundation Room in Mandalay Bay