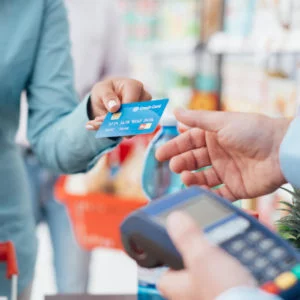 Financing helps retailers seal the (bigger) deal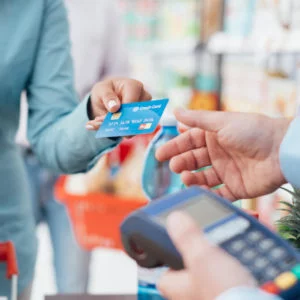 In the retail world, it's common knowledge that consumers are likely to spend more on a large purchase if they can spread those payments out over time. This was especially true during the onset of the COVID-19 pandemic, where many people were spending not only more time at home, but also more of their disposable income on home improvement projects. But as other sectors of the economy return to normal, it's the duty of retailers to use every tool in their arsenal to grab a bigger chunk of the dollars available. Consumer finance is certainly one of those instruments.
"In retail today, we are experiencing a return to the new normal," said Keith Spano, president of Flooring America/Floating Canada. "We are back with people who are cost conscious, especially with inflation affecting everything we buy. We have customers again to sell, neither of which has been the case in the past two years when people were heavily nesting and investing in their homes."
For these reasons, Spano emphasized the importance of making the process of buying floors easy and affordable, which can be done through consumer financing. When financing is discussed early in the sales process and the customer's credit line is established, it's easier to upgrade the floor, add more rooms to the track, and more.
"It has been proven time and again in all industries that the use of credit increases the average number of tickets by facilitating the sale of better quality products or more products than originally expected," explains Spano. "It's a win-win situation for everyone that saves both the consumer and our retailer money over a standard credit card purchase."
For example, finance companies such as Synchrony and Wells Fargo work with their retail partners in various industries to provide dealers with the data, tools and resources to inform consumers about the availability and benefits of credit.
"The customer is already thinking about credit," said Vince Lowe, senior vice president/general manager of home specialty at Synchrony Financial. "As they enter the store to make that final selection, it is critical that they are re-introduced to credit so that [retailers can] upsell in that purchase process."
According to Lowe, broaching the topic of financing early in the sales process can provide consumers with the flexibility that allows for larger purchases, he noted.
Comfortable with credit
To ensure retailers get the most out of the many financing programs available, experts are encouraging store owners and RSAs to become more comfortable with the financing process. "Financing has always been proven as a way for the RSA to sell to the customer," said Steve Sieracki, senior vice president, sales, Shaw, who works with Wells Fargo in its consumer finance programs. "It has been proven to work because, when presented correctly, consumers can easily see that they can get a better product for their home and pay over time at an aggressive rate instead of sacrificing style for what they can afford at the time."
Retailers who successfully advertised flooring agreed that their stores would agree. A good example of this is Hiller's Flooring America in Rochester, Minnesota. "We've found that with 12-month funding, the tickets are bigger because people can spend more because they don't have to pay $15,000 out of their pockets right away," said Joe Elder, chairman. "It gives the consumer the opportunity to go a little bit outside their budget, knowing they have more time to pay for it."
Older credits in-store financing to higher closing rates. Because Elder requires buyers to submit 100% of the payment upfront, financing is a more convenient way to collect that payment.
Another plus of offering in-store financing is that retailers have options to choose from. According to Synchrony, most retailers will offer multiple options, including 18, 24, and 36-month programs. Then there are "pulse events," which offer a single promotion, such as 18 months of no interest, that can be used to drive more traffic to the store, according to Lowe.