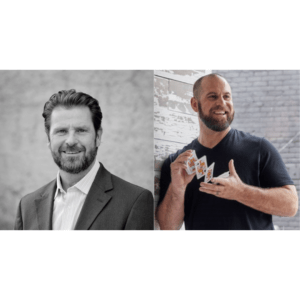 FEI reveals 2022 National Conference speakers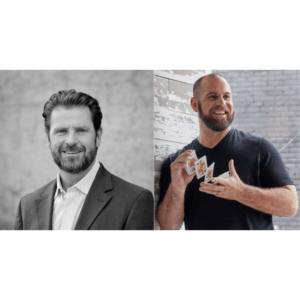 Marietta, Georgia—In less than three months, FEI Group hosts its 24th National Conference in Marco Island, Florida. This year's event will take place from October 26-28, 2022 at the newly renovated JW Marriott Marco Island Beach Resort.
FEI has engaged Jon Dorenbos as a keynote speaker to kick off the event. Dorenbos played 14 seasons in the NFL, most notably twice in the Pro Bowl as a member of the Philadelphia Eagles. In 2016, he competed on America's Got Talent, where he showed his skills as a magician, reaching the finals and finishing third in the competition among tens of thousands of participants. He recently retired from the NFL after successful open-heart surgery to repair a faulty aortic valve. His book, Life Is Magic, is a No. 1 bestseller.
On day two, Jimmy Blackmon will headline the morning session with 'Leadership for the 21st Century'. Blackmon is a retired Army Colonel, speaker, author and managing partner at Exactus Advisors. He spent 30 years leading soldiers in the United States Army and is one of the most experienced soldiers of the modern era, with six operational deployments. Blackmon completed two tours in the Balkans, two tours in Iraq and two tours in Afghanistan.
Other highlights of the FEI Group National Conference include:
Education Day
Participants can choose from a total of eight educational breakouts on topics such as supply chain complications, human capital management, the future of design trends, navigating uncertainty and the power of being agile.
NextGen kitchen and bathroom allstars
The next generation of kitchen and bathroom business owners and managers will have a special opportunity to network before the conference officially kicks off. The goal is to enable these entrepreneurial all-stars to share ideas and gain insights from each other in a more intimate group setting.
No Child Hungry meal packaging project
No Child Hungry partners with corporate and community groups and packs nutritious meals, conducts rides and partners with those groups to provide the meals to those in need. FEI Group will install packing stations at various times during the event with the aim of packing 50,000 meals on the last day of the event.
Nationwide Marketing Group Partnership
FEI Group recently completed a merger with Nationwide Marketing Group (NMG). This powerful strategic alliance enables FEI to offer enhanced digital technologies, strategic marketing programs, data analytics and additional business services. These new opportunities, the group says, will play an important role in helping membership stay at the forefront of the industry.