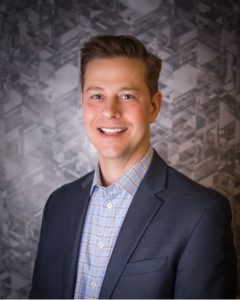 FEI partners with Nationwide Marketing Group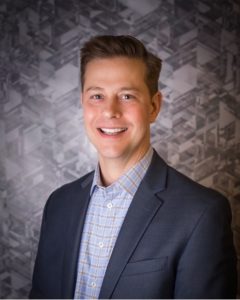 FEI Group has entered into a strategic partnership with Nationwide Marketing Group, the independent retail channel's largest purchasing, marketing and business support organization. The alliance aims to provide FEI members with a comprehensive suite of digital tools to enhance their business needs.
The partnership with Nationwide Marketing Group, which supports more than 5,000 independent companies in North America across a variety of industries, includes an equity position in FEI, the largest network of interior and exterior finish contractors and interior finish showrooms.
"We think it's a great opportunity," said Graham Howerton, FEI president, adding that the FEI spent six months trying to find a "really smart" strategic partner to help the group better compete and succeed in a rapidly changing business environment. "What [Nationwide] doing with digital platforms, data intelligence and technology is what our members will benefit most from. The ability to build out data will accelerate our growth. Our goal will be for everyone across the board to benefit, but there are certain divisions that will have faster benefits, such as KBx and Roofing (Exterior Contractor Alliance). But we'll build it out for everyone."
Max Holland, FEI COO and president of the Home Solutions division, said the synergies between FEI and Nationwide make this merger so fitting. "They help independent dealers thrive on their own terms, just like us – they just have bigger infrastructure than we do," explains Holland. "It would take us years and a lot of capital to start catching up to where they are now."
The range of offerings Nationwide can offer to FEI Group members is vast, according to the organization, and will affect members differently and at their own pace. "A member can benefit from the learning management team, which is really robust – the most comprehensive we've come across," Holland said. "They also offer a whole range of back-of-the-office solutions, almost 100 programs that can certainly be useful. The list goes on and on across all their different departments."
FEI said it will phase in Nationwide programs. "We work methodically and strategically," explains Holland. "We don't want to disrupt the current service that our members now expect from us. Our members are very excited about the move."
Howerton noted that in today's market, "bigger, faster, and more sophisticated contractors compete in multiple markets and across multiple categories. We need to be able to serve our members better and for that we need really good tools."
CCA Global, which is affiliated with FEI, said it will maintain an investment in the group and provide the same services as in the past, including discount processing and contract negotiation and management.