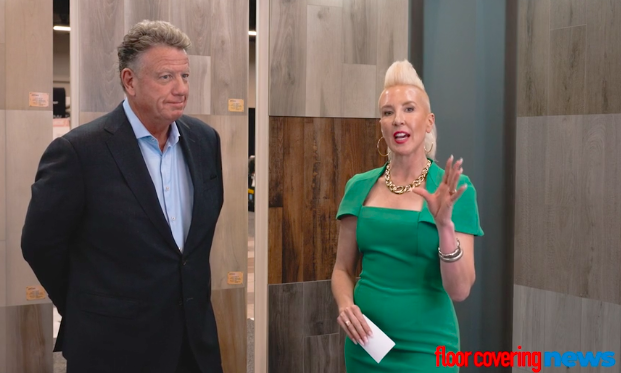 FCNEWS LIVE at Surfaces: TP Brands
Las Vegas—FCNEWS LIVE at Surfaces coverage has kicked off at this year's International Surface Event being held here this week. Every day at the show, FCNews host, Katie Ford, is visiting the top suppliers on the show floor to discuss their latest and greatest in product, technology and service.
We're here with TP Brands Worldwide to speak with Tom Winter, president, about the manufacturer and distributor of PVC resilient flooring and kitchen and bath furniture. The 20-year-old company offers its partners backup inventory and high-quality products – some with a unique core and XSR coating, which offers a lifetime residential and 50-year commercial warranty on scratch resistance.