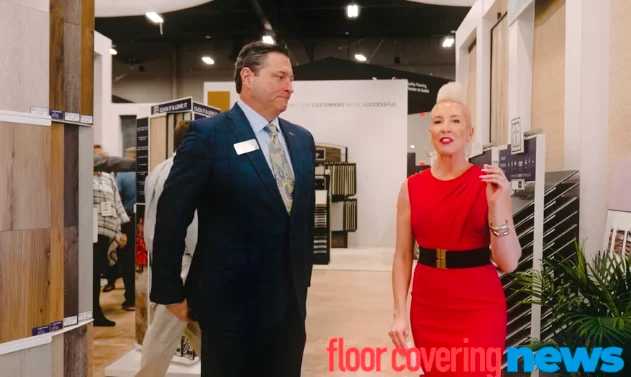 FCNEWS LIVE at Surfaces: The Dixie Group
Las Vegas—FCNEWS LIVE at Surfaces coverage has kicked off at this year's International Surface Event being held here this week. every day at the show, FCNews host, Katie Ford, is visiting the top suppliers on the show floor to discuss their latest and greatest in product, technology and service.
Today, Jamann Stepp, vice president of hard surface for The Dixie Group, talks to us about TDG's expansion into hard surface with its TruCOR product line, the evolution of that product line, the growth of its dedicated hard surface rep team across brands and, of course, the innovative new products being launched on the show floor.