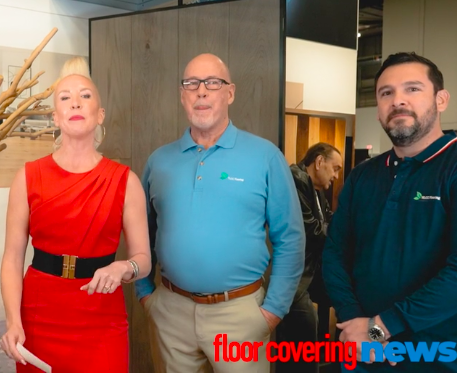 FCNEWS LIVE at Surfaces: SLCC & Celeste
Las Vegas-FCNEWS LIVE on Surfaces coverage kicked off at this year's International Surface Event being held here this week. Each day on the show, FCNews host, Katie Ford, visits the top suppliers on the show floor to discuss their latest and greatest product, technology and service.
Here we speak with Dannis Crawford, Regional Manager – Texas; Ray Cooper, Area Manager – Southern California; and Ray Barraza, Sales Manager – Mexico, of the SLCC and Celeste brands to discuss the company's supply chain solutions, expanding distribution network and on-trend new products across multiple product categories.