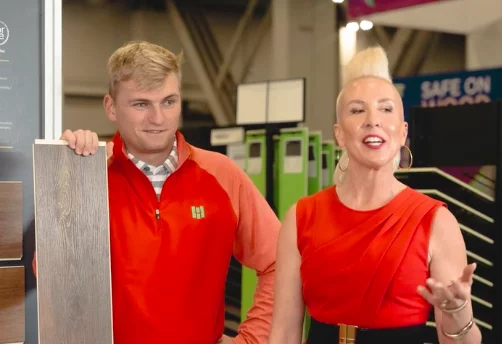 FCNEWS LIVE at Surfaces: Happy Feet
Las Vegas—FCNEWS LIVE at Surfaces coverage has kicked off at this year's International Surface Event being held here this week. every day at the show, FCNews host, Katie Ford, is visiting the top suppliers on the show floor to discuss their latest and greatest in product, technology and service.
Casey Johnson and CJ Johnson, founders of Happy Feet, are with us to discuss the company's expansion since its initial launch 10 years ago, bringing new products, deep inventory and a family-run, customer-first focus. The company's new Pinnacle WPC line is being highlighted at the show, which boasts high style and design.