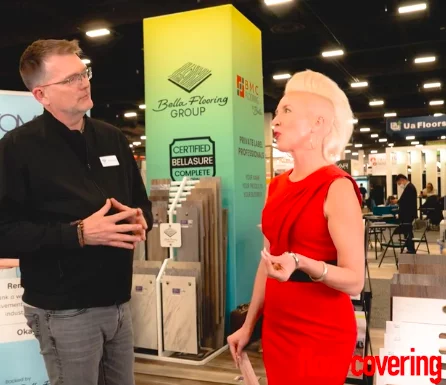 FCNEWS LIVE at Surfaces: Bella Flooring Group
Las Vegas—FCNEWS LIVE at Surfaces coverage has kicked off at this year's International Surface Event being held here this week. every day at the show, FCNews host, Katie Ford, is visiting the top suppliers on the show floor to discuss their latest and greatest in product, technology and service.
We're meeting up with Paul Domine, president of Bella Flooring Groupwhich supplies innovative hard surface flooring, to discuss the company's impressive and vast evolution, the strength of its diversified team, its focus on a positive and inclusive industry and hot new products now available for 2022.