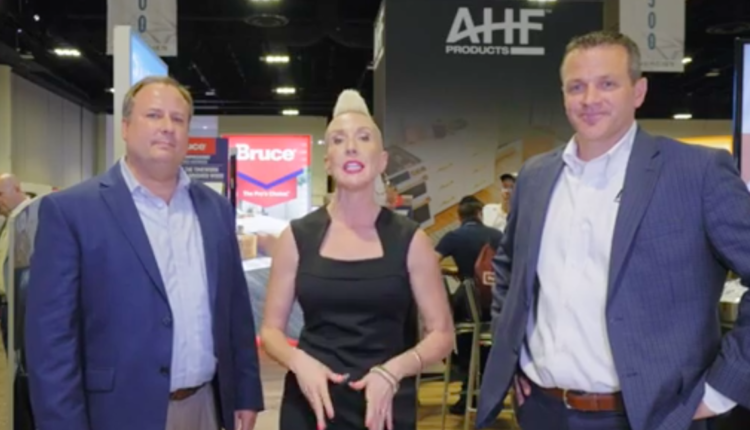 FCNEWS LIVE at NWFA Expo: AHF Products
FCNEWS LIVE at the National Wood Floor Covering Expo 2022 has kicked off. FCNews host, Katie Ford, is visiting the top suppliers on the show floor to discuss their latest and greatest in product, technology and service.
In three and a half years, AHF Products has quickly grown to include 13 brands including Bruce, LM Flooring, Emily Morrow Home and more. Chris King, senior vice president of sales and marketing, and Bryan Parker, vice president of product, talk through a few of AHF Products key launches in 2022 including Raintree Waterproof Hardwood and Dogwood, a virtually pet-proof hardwood floor.