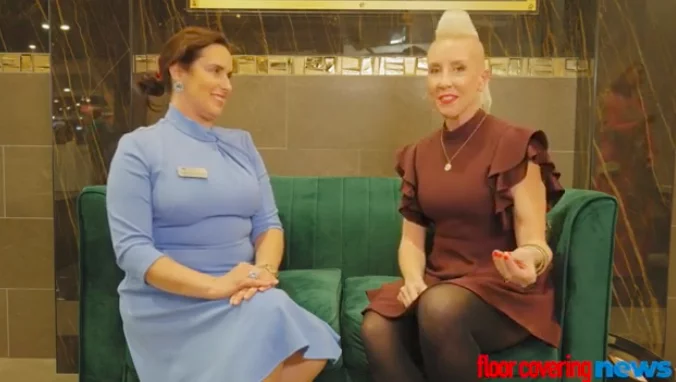 FCNews LIVE at Coverings: Crossville
FCNEWS LIVE at Coverings 2022 has kicked off. FCNews host, Katie Ford, is visiting the top suppliers on the show floor to discuss their latest and greatest in product and technology. We're now here with Crossville, Inc.
Crossville is known for its high-quality, on-trend porcelain tile panels, countertops, porcelain tile, ceramic tile, natural stone and glass tiles. Lindsey Waldrep, vice president marketing, talks through 2022 interior design trends such as timeless luxury, outdoor living, wellness and the environment and how these trends influenced Crossville's new product launches.