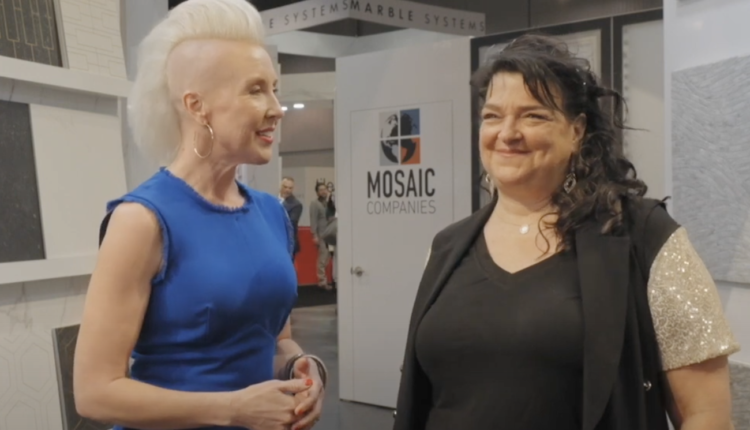 FCNEWS LIVE at Coverings 2022: Mosaic Companies
Las Vegas—FCNEWS LIVE at Coverings 2022 has kicked off. FCNews host, Katie Ford, is visiting the top suppliers on the show floor to discuss their latest and greatest in product, technology and service.
We're here with Suzi Portugal, Vice President of Design & Sourcing for Mosaic Companies whose brands include Walker Zanger, Anthology, Opusstone & Surfaces. Suzi walks us through the design inspiration behind this year's stunning 2022 introductions from both Anthology & Walker Zanger.