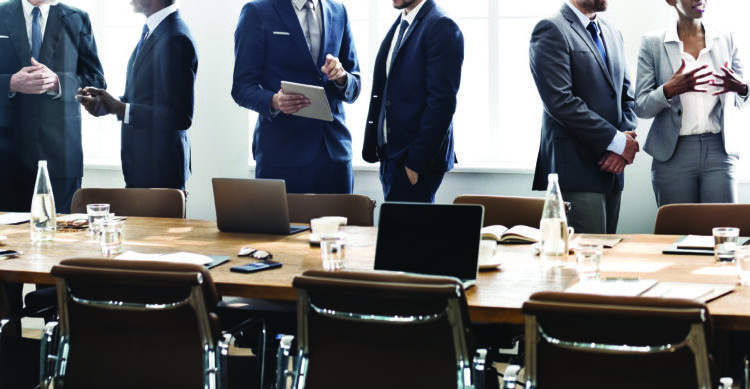 FCNews asks: In 2021, what practice improved your business?

By Jacqueline Hinchcliffe While 2021 was a year of change around the world in terms of reduced COVID-19 restrictions, vaccine developments and regaining a sense of normalcy, it also led to change within companies. FCNews asked floor salespeople to reminisce about their year and discuss best practices they've implemented to improve their business.
---
"The best practices we implemented this year were quite simple, but one of the most important: improving our overall communications. At the beginning of the year, I took the staff through a SWAT analysis to see where we excelled and where we needed improvement. When adding up everyone's responses, our top three was about communication. Communication with our clients, with each other and with our subcontractors. We then spent time going through pre-existing procedures, creating new ones as needed, and deliberately practicing basic communication skills to form habits. Communication is something we will always try to improve on, but it will be refreshing to see how far we have come this year as we start [the] 2022 analysis."
– Michele Batye, president, Dave Griggs Flooring America, Columbia, Mo.
---
"I have two best practices. One of these is a "service bulletin" that is given to each installation order at the time the sale is completed. Basically, this bulletin reminds people of the problems that cause delays in installing their orders on time. (ie labor shortages, shipping delays, etc.) "We humbly ask for your patience as we continue to do our best to get your product to your home as efficiently as possible."
The second is large posters in our showrooms and warehouse reminding customers that there will be delays beyond our control and that we must be patient. Both have made sure that at least 95% of our customers don't want to shoot us when we notify them of schedule changes!"
– Steve Weissberg, Chairman, Crest Flooring, Allentown, Pennsylvania.
---
"Over the past year we have concentrated on really unburdening our installers. We have a large heated warehouse that is kept extremely clean. I bought a cutting machine in 2020 and our warehousemen coordinate a lot with installers, in terms of cutting the carpet for them and in some cases even delivering it to the construction site. We also make sure that they are paid on time. All of this has helped us attract and retain the best installers in the area, further enhancing our customer service and customer perception."
– Eric Buehler, owner, CarpetsPlus of Wyoming, Star Valley, Wyo.
---
"We are proactive with customers entering our store by letting them make multiple selections, and before they even take it home or leave the store, we call the factories to check stock and availability based on their time frame, because there's no use taking the sample home and loving it and finding out it's not available. While they look there, we run in, get on the computer and check and go, 'OK, that color isn't available. Do you have another choice?' Because we can pre-check their selection and literally follow them home or take a reading that day or the next morning, they feel like the follow-up is more than what they get in other places."
– Mike Montgomery, owner, Montgomery CarpetsPlus Colortile, Venice, Fla.
---
"Only our open lines of communication [is what] our customers appreciate our security measures very much. We always ask people if they want us to wear masks, we have plexiglass in the store… so we try to keep up with all that and customers just appreciate it [that]."
—Claire McCoy, owner, Rugs and Rolls, Plaistow, NH
---
"I think we are trying a little more because of COVID-19 and of course with the shortages. We don't just say, "Oh, we don't get that!" and run away. We spend many hours helping our customers get the end product they are looking for."
– Ed Smith, Owner, Flooring America Poiema Carpets & Interiors, Kalispell, Mont.
---