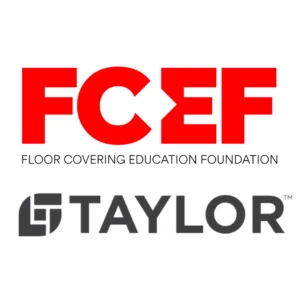 FCEF partners with Taylor Adhesives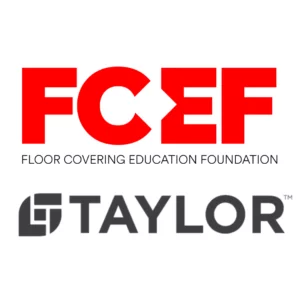 Dalton—The Floor Covering Education Foundation (FCEF) has partnered with Taylor Adhesives, a leader in high-performance floor adhesives and substrate coatings, to help grow engineering college programs across the country.
"We've found that one of the biggest challenges in getting technical school programs off the ground is the cost of the materials needed for hands-on training," said Jim Aaron, FCEF Executive Director. "Every commitment from a supplier to donate supplies helps us launch programs faster."
Taylor Adhesives said it is committed to supplying its floor adhesives for FCEF-supported engineering college programs across the country. "This is another category of supplies we can check off our list," said Kaye Whitener, director of operations at FCEF. "When we go to new schools to pitch a program, it's a big help to show that we have the support of our industry and commitments to make sure materials are available for classes."
According to Seth Gladden, marketing director of Taylor Adhesives, the company is excited that students will learn with Taylor Adhesives products. "We can't wait to see these programs develop across the country," he said. "The availability of floor worker training in our engineering colleges will have a positive impact on the future of our industry."
FCEF's pilot program at Georgia Northwestern Technical College is now in its second 10-week cohort. GNTC is currently enrolling students in the full 15-week accredited program beginning in August. The deadline for fall shooting is July 25.
According to the organization, FCEF will also roll out a similar program at Atlanta Technical College this fall. "This program is a little different because it's embedded in their year-long build program," Whitener said. "This gives us the opportunity to reach more students who are learning the basics of laying floors."
According to Aaron, the goal is to offer different structures so that technical colleges can choose an option that best fits their curriculum. "The more we can introduce students to the career options in flooring installation, the better," Aaron said.
As FCEF expands its list of engineering colleges where floor installation training is available, the organization said it is looking for more vendors to step up and help support the students.