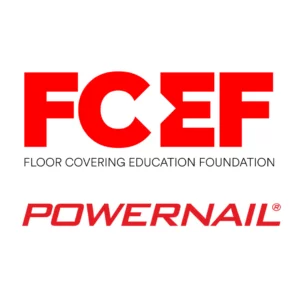 FCEF partners with Powernail – Floor Covering News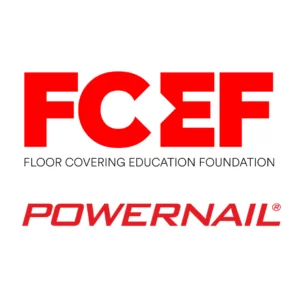 Dalton—The Floor Covering Education Foundation (FCEF) partners with Powernail, a specialist manufacturer of pneumatic nailers and floor clamps used in the installation of carpet, hardwood floors and subfloors. The new partnership will help technical schools with the tools needed to launch a foundational floor-laying program.
Powernail said it is committed to helping recruits train with the best tools available through donations of their tools and materials for all FCEF-supported engineering school programs launched in the coming year. "We're thrilled to be able to support training programs in this way so students can learn with high-quality tools and materials," said Matt Allyn, East sales manager, Powernail. "Having the right tools and supplies at their disposal will put these students in the best position to succeed and we will ensure they have the best adhesives and installation solutions available to help them learn."
FCEF Executive Director Jim Aaron added: "Getting new engineering college programs off the ground can be very expensive. The schools have to make a large initial investment to purchase materials and tools. Anything we can hand them over for free, makes it more desirable for the school to start a flooring program."
According to Kaye Whitener, FCEF's director of operations, industry support will help FCEF launch more programs at a faster pace. "If we can walk into a school and tell them we have donations lined up that will take thousands of dollars off the profits, we're sure to get their attention," Whitener said.
After launching a pilot program at Georgia Northwestern Technical College (GNTC) in January, FCEF said it is now working to replicate that program in other schools across the country. "This is a win-win situation for suppliers," Aaron said. "They help make more programs available, but they also connect with new craftsmen and impress from the start of their career."