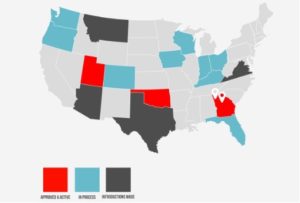 FCEF board meeting highlights successes, acknowledges challenges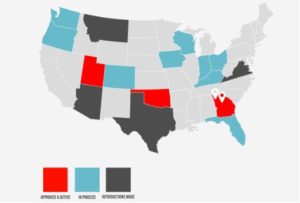 Dalton—The 15-member Board of Directors of the Floor Covering Education Foundation (FCEF) met last week in Stone Mountain, Georgia, to discuss the foundation's progress and find ways to address the challenges ahead . Since its last board meeting in November, FCEF said it had achieved some significant milestones in combating the shortage of flooring professionals, but FCEF leadership warned, "the road will not be short or easy."
Technical college courses start
At the beginning of the year, FCEF piloted a base floor installation program at Georgia Northwestern Technical College (GNTC). The 10-week program covered all major floor types and taught the students through hands-on learning. The second session of the program is now underway and GNTC will offer a new 15-week accredited version of the program in the fall. In addition to the program at GNTC, the nearby Atlanta Technical College (ATC) will also offer floor instruction starting this fall. The ATC program will be embedded in the construction program and will provide students with exposure to floor laying along with other construction disciplines.
"We now have programs that are active or approved in three states—Georgia, Oklahoma and Utah—and we have nine states where programs are being developed," said Jim Aaron, FCEF executive director. "We have been overwhelmed by the interest in this program. Representation of carpeting in engineering colleges has been around for a long time and we are proud to say that we are finally coming off the table when it comes to engineering colleges."
Connecting with Indigenous Communities
Special guest, Edith Baker, owner of Native Business Strategies, shared with the FCEF board the progress being made with Native American Tribes. Baker is a consultant who helps organizations connect tribes and navigate the cultural and political aspects of bringing a program to Tribal Nations.
"Native American communities are on the list of great opportunities for FCEF," said Kaye Whitener, FCEF's director of operations. "Edith has helped us make more connections and provide more opportunities than we have without her knowledge. For the first time, we have real movement with Native American communities."
Reaching students through trusted advisors
This week FCEF heads to Austin, Texas for the American School Counselors Association (ASCA) for its annual convention. The event attracts thousands of school counselors exploring options for their students, the group said. FCEF will exhibit alongside military representatives, other major trade groups and some of the country's largest educational organizations.
"We need to start spreading awareness while the students are still in school," Aaron said. "And that starts with counselors, teachers and parents. We need to show that there are other options for students and that a trading career is a fulfilling and financially fruitful option."
Just in time for the ASCA event, FCEF is also launching a new recruitment website flooryourfuture.com. The site focuses on the career path, detailed information about the career of a floor installer and how to access training opportunities.
Local digital activation
The FCEF team shared how they will help activate supporters at a local level with a digital awareness kit available to any donor committed to a $100 per month donation and a Job/Career Fair kit available for a donation of $500.
"There is absolutely no scenario where progress will be made on the installation labor crisis without involvement at the local level," Aaron said. "Our job is to make that involvement as easy as possible for the flooring industry."
The road ahead of us
FCEF has made great strides over the past year and remains committed to growing programs and reversing current trends and installer shortages.
"It will take more than a year or two to make significant progress on an issue that has been around for more than thirty years," Aaron said. "But we are making progress and there is promising news as more high schools embrace trading skills curricula and trading careers begin to gain more attention and respect."
For more information on how you can support FCEF in their ongoing work, visit FCEF.org†