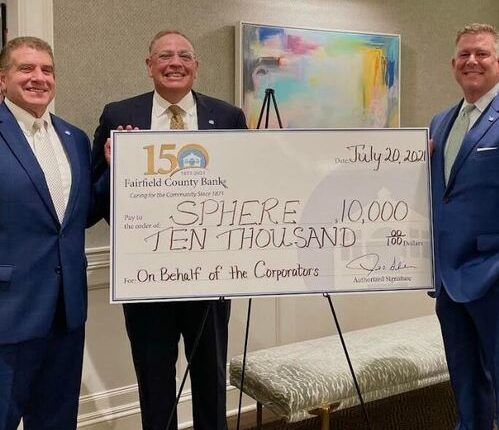 Fairfield County Bank spotlights Astacio Plumbing and Heating of Norwalk at 150th Annual Meeting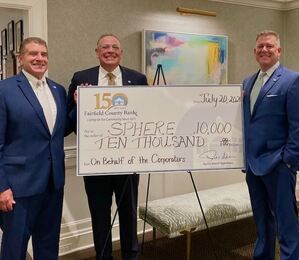 Fairfield County Bank kept its 150e Annual meeting at the Silver Spring County Club. Those present were the Board of Directors, the Board of Founders and the Senior Management of the Bank. The Annual Meeting is held to inform the Founders of the Bank's financial well-being, its success and growth over the past year and its strategic plans for the coming year.
The annual meeting opened with comments from Ralph L. DePanfilis, chairman of the board of directors, who welcomed those in attendance. David A. Schneider, CEO, and Daniel L. Berta, president, presented the bank's finances, product and service offerings, innovation across the organization, and community involvement. Highlights of the presentation included an assessment of the bank's strong financial position through 2020 by Mr. Schneider.
Mr. Berta touched on several topics, including the Bank's commitment to Fairfield County during the COVID-19 pandemic. Fairfield County Bank processed 100% of the 1,850 Paycheck Protection Program (PPP) loans requested by the bank. The $240 million in PPP loans in turn supported 20,000 local jobs during the pandemic.
President Daniel Berta highlighted the key facets of what Fairfield County Bank makes and how those core values ​​were maintained in 2020. During his discussion, Mr. Berta also spotlighted one of the bank's clients, Astacio Plumbing and Heating, whose owner, Richard Astacio, has been banking with Fairfield County Bank since 2014.
In his client spotlight video, Richard focused on the ways the personal relationship he developed with Lisa Bancroft helped him expand his growing business. Astacio Plumbing and Heating was also one of the local companies that received a PPP loan through the bank.
Mr. Berta announced that the Bank has donated $10,000 to SPHERE on behalf of the corporations. SPHERE or CT helps adults with developmental disabilities achieve their dreams. SPHERE's programs improve quality of life by providing rich experiences and a strong community, which the Bank is proud to support.