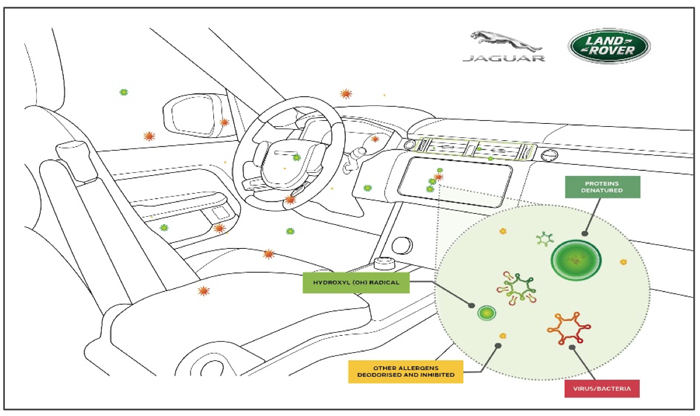 Expect Panasonic's nanoe X tech in Jaguar Land Rover's in-vehicle HVAC future system
Osaka – Panasonic confirms that Jaguar Land Rover, a luxury car brand, will in the future use Panasonic's nanoe ™ X technology in HVAC systems in vehicles.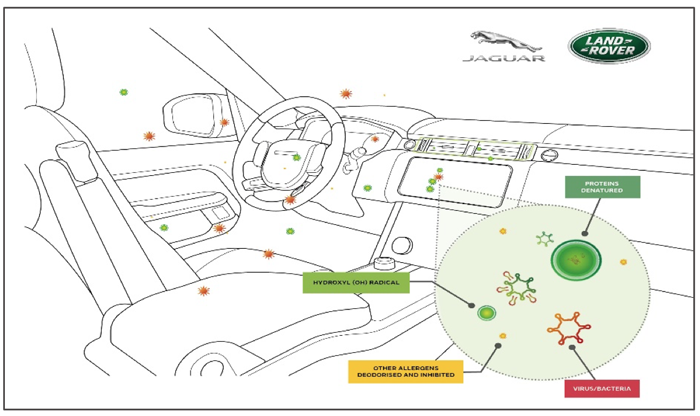 Jaguar range models, including the new all-electric Jaguar I-PACE performance SUV, and the Land Rover range – including the Discovery and Range Rover Evoque – currently offer nanoe ™ technology. nanoe ™ is a nano-sized particulate ion produced by applying a high voltage to water in the air and containing hydroxyl radicals (highly reactive components) that easily interact with a variety of substances. The production of these hydroxyl radicals has increased tenfold compared to conventional products, and nanoe ™ X is used in household appliances such as air purifiers, air conditioners, washing machines and refrigerators, as well as in cars, trains and commercial air conditioning equipment due to its various effects such as deodorization , inhibition of bacteria and allergens. Not only the automotive sector, but Panasonic will continue to strive for the realization of "QUALITY AIR FOR LIFE" in various areas of our life and society, including the automotive sector, housing related areas and household appliances such as selected models of air conditioners, refrigerators, and air purifiers for healthy lifestyle.
NOTE DISCLAIMER: Readers' comments on this website are in no way endorsed by Manila Standard. Comments are opinions of manilastandard.net readers who exercise their right to free speech and do not necessarily represent or reflect the position or position of manilastandard.net. While this publication reserves the right to remove comments that are considered offensive, indecent or contrary to Manila Standard's editorial standards, Manila Standard cannot be held responsible for any false information posted by readers in this comment section.