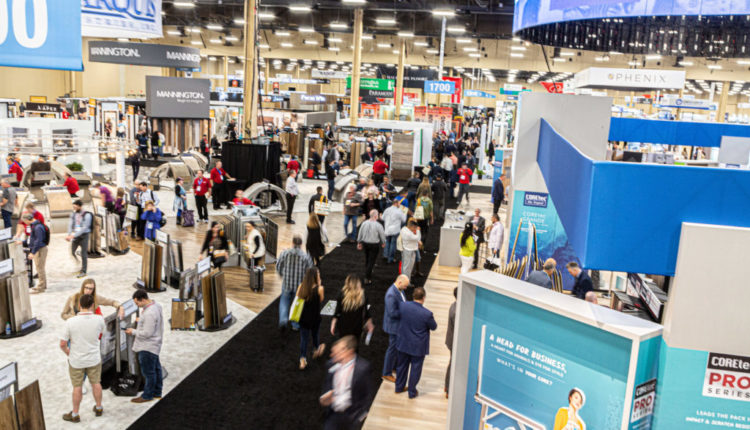 Excitement builds in run-up to Surfaces 2022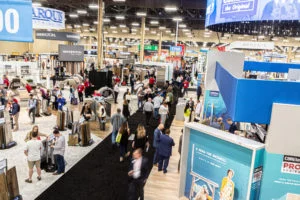 Exclusive to FCNews: By Reginald Tucker The countdown to TISE 2022 (Surfaces 2022) is ticking down to the final few weeks before kick-off, and Informa Exhibitions, the show's organizer, said they couldn't be more excited about this year's event.
"We're excited to be back on our original schedule in late January/early February," said Dana Hicks, TISE show director. "Then the industry is used to TISE happening. It's the time when manufacturers showcase their new products and innovations, and it's when visitors are looking for something to buy."
This year's event – just seven months away from the 2021 show – will become even more important as the flooring industry wants to return to crowded, in-person conventions. "We're excited to bring the industry back together," Hicks noted. "I think the industry wants to be together and should do so. It has been an essential industry event for many years and I think it is just as important for the industry to come together at this fair."
More importantly, event organizers like Surfaces, where people gather in droves, have shown that industry conferences like these can indeed be run safely, effectively and efficiently. This is made possible, Hicks says, through the cooperation of all parties involved in putting together a trade show, including venue owners and operators.
"We have very strong support from all of our partners," explains Hicks. "All of our associations holding board meetings, sales meetings and annual meetings and various events associated with TISE are still taking place. Additionally, Mandalay Bay, where Surfaces is held, is a very large facility and part of the larger MGM umbrella. So they know how to organize and manage secure events. Fortunately, TISE is part of Informa, our umbrella company. We are a global company and we have a lot of experience organizing events all over the world."
Hicks emphasized how much effort Informa and the Mandalay Bay Hotel and Convention Center will make to ensure the safety of all Surfaces 2022 attendees. Mandalay Bay, he noted, is GBAC STAR Service Accredited, indicating their adherence to critical cleaning, disinfection and infection prevention protocols. More generally, there is a mask mandate within Clark County that has been in effect for several months. So it's only fitting that the show itself adheres to these guidelines and protocols, Hicks said.
"We will follow Clark County guidelines, but we will also have sanitation stations everywhere," he explained. "The Mandalay Bay expo center spans more than 2 million square feet so that people can attend safely while being aware of social distancing."
And if that wasn't enough to allay people's concerns, Informa will also offer on-site COVID-19 testing. "So, if anyone needs testing for international travel or personal needs, we will provide COVID-19 testing in all forms right there within the property," Hicks said. FCNews. "Anyone can have tests done if necessary; they have nowhere else to go."
Big names are coming back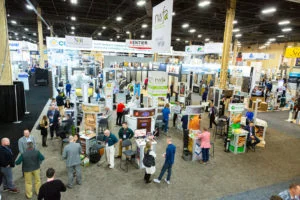 The return of many exhibiting companies that left TISE 2021 and beyond, including one major brand that hasn't exhibited in over a decade, is a surefire sign that manufacturers are ready to get back to work. Beyond Shaw Floors—the obvious—this year's show also marks the return of AHF Products, Cali, and others back to the main exhibit space.
"We'll have the most comprehensive list of manufacturers we've had in a number of years," Hicks noted. "There are big brands that are back on the show that missed a few years. We will have more than 300,000 square meters of exhibition space. That's a very healthy, vibrant Surfaces and StonExpo. That's really exciting."
While Hicks said he expects there will be fewer exhibitors and visitors from certain parts of the world, namely China, Korea, Canada, Italy and Turkey, he said this is more a reflection of the travel restrictions put in place by those respective countries. rather than a perceived lack of interest in being present. To that end, he said he expects overall attendance to be about 20% less than a "normal" Surfaces show.
Show Floor Highlights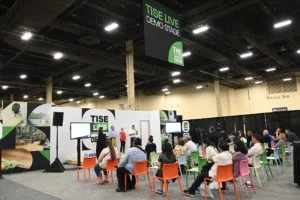 Aside from the return of marquee names to the show floor, TISE 2022 will also feature other enticements. There will be an installation contest where the top 10 finalists identified on Surfaces last year will compete this time for bragging rights. In addition, there will be a TISE Live Stage where various presentations and educational sessions will take place. In addition, free content structured in a short form will be offered on the floor of the exhibition hall, Hicks said.
In addition, Informa Exhibitions will hold its first Women's Leadership Conference on January 31, the day before the exhibition hall opens. "There has been a lot of interest in this event, as evidenced by the people who have registered so far," Hicks said. "It will culminate in happy hour in the foundation room for everyone involved."
And another first: Show organizers are hosting a Surfaces visitor reception for the first time on February 1 from 5pm to 7pm. At this point, over 100 people have registered for that event. "We look forward to welcoming new people to the industry," Hicks said.