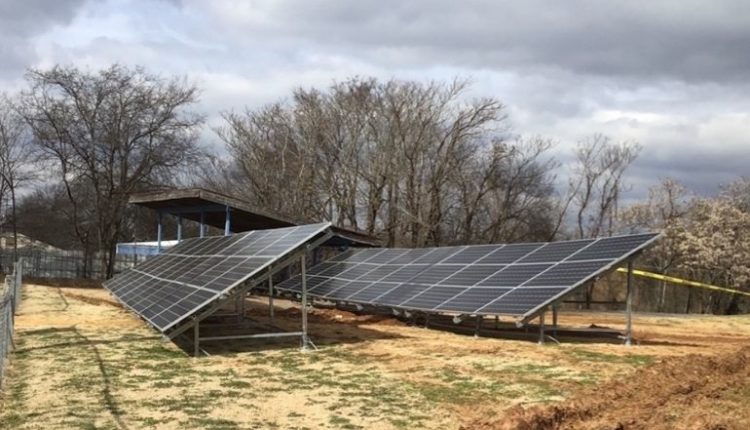 EnTech Solutions adds 18-kW solar microgrid to Boys & Girls Club
EnTech Solutions, a full-service clean energy solutions provider, recently unveiled the first clean-energy microgrid to be installed at a Boys and Girls Club in the US at the Boys & Girls Clubs of North Alabama's (BGCNAL) James A. Lane Club.
EnTech Solutions designed, built and installed an Xcape microgrid at the club which provides the BGCNAL with clean, renewable energy generated from solar panels. In the event of a loss of electrical grid power, the microgrid will provide continued energy to critical aspects of the facility.
"EnTech Solutions is thrilled to provide a clean-energy microgrid to the Boys & Girls Clubs of North Alabama to support the important work they do in our communities," said Scott Romenesko, president of EnTech Solutions. "Working with our long-term partners at Holder Construction and Meta, we came together to support the Club's mission and provide them with resilient power that will meet their needs far into the future."
A microgrid is an onsite energy system that can operate independent of the utility grid, making it more efficient and reliable. The BGCNAL microgrid draws power from an 18-kW solar system and stores excess energy in a battery for use when the sun isn't shining. It will produce 28,000 kWh annually and can reduce energy costs by up to $3,100 annually. The system is grid-tied for backup support when battery or solar power is not available.
The BGCNAL has 15 locations in four counties, the largest of which is the James A. Lane Club. The organization serves more than 4,300 youth annually.
"With our microgrid, the James A. Lane Club has resilient power to keep us up and running in the event of a utility power loss," said Patrick Wynn, CEO of Boys & Girls Clubs of North Alabama. "We're prepared to be a community asset in providing a safe haven should our community experience any electricity loss such as from extreme weather."
News item from EnTech Solutions