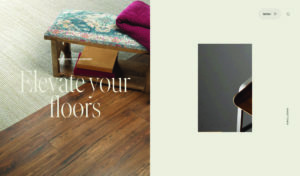 Engineered Floors unveils revamped website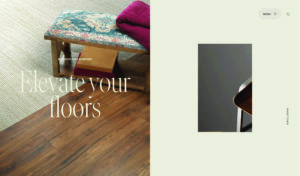 Engineered Floors has announced the launch of its new website, engineeredfloors.com† The goal, according to the company, is to provide a more intuitive, enjoyable online experience for both its valued retail partners and consumers.
The primary goal, noted Mike Sanderson, vice president of marketing, is to educate users about the qualities that make our products unique in the flooring world. As our online presence grows at an astonishing pace, we will continue to be at the forefront of digital trends and best practices. By jumping from a basic template to a more immersive design, our website provides users with eye-catching content that mimics the innovative excellence of Engineered Floors."
Sanderson added that in today's world, "a company's digital presence is more important than ever." That's why the company said the new website includes an enhanced EF-EYE visualizer, a seamless dealer locator and a look at EF's state-of-the-art technology that produces the company's proprietary PureColor fiber system. Whether users need more information about the commercial Pentz brand Main Street or the style, design and softness of Dream Weaver, they will find it online.
Engineered Floors last updated its website in 2020 and includes all of the company's brands: Dream Weaver, Pentz, Engineered Floors Hard Surfaces, Dwellings and EF Multifamily.