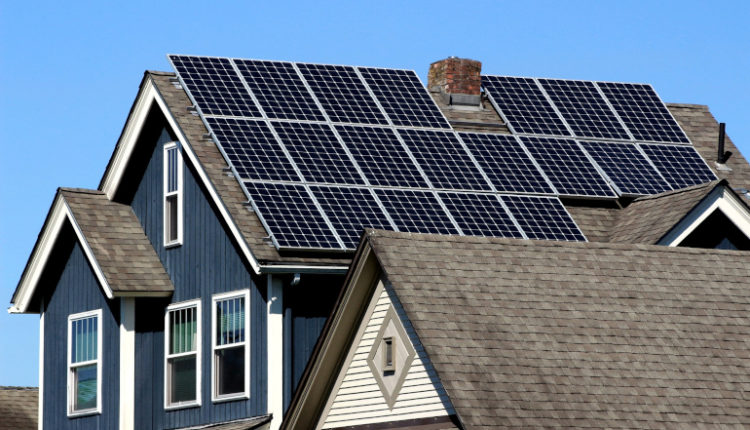 EnergySage releases seventh annual Solar Installer Survey
EnergySage and NABCEP have released the results of their seventh annual Solar Installer Survey, and supply chain constraints and labor shortages were cited by the majority of respondents as barriers to growth. Over 500 residential and commercial installers across the country participated in this year's survey.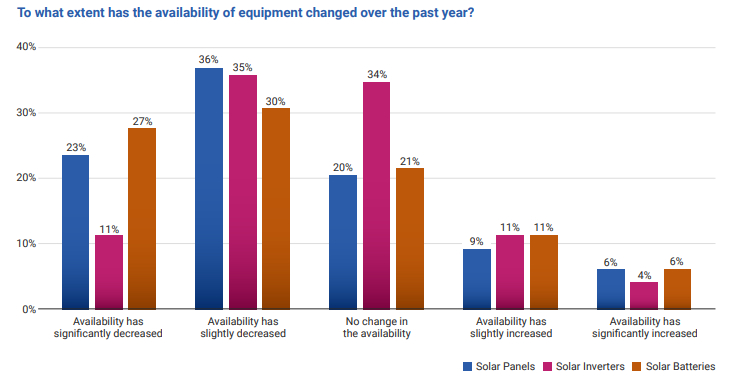 Three out of five of installers reported that their businesses were harmed in 2021 due to supply chain issues. According to installers, supply chain constraints overwhelmingly manifested as freight delays, decreasing the availability of solar panels and batteries in particular: 57% of installers stated it was more difficult to purchase and receive the solar equipment they wanted to sell.
For the first time, survey respondents stated that a lack of trained labor was the largest barrier to growing their business, exceeding both customer acquisition and the availability of equipment.
Half of survey respondents said they would begin hiring more people if Congress extends the Investment Tax Credit (ITC) for 10 years. Conversely, a complete phase out of the ITC would lead most installers to scale back their businesses or business-related spending. Additionally, 70% of installers say the introduction of a direct-pay option for the ITC would result in greater consumer demand for solar.
2021 saw supply chain disruptions, a global pandemic, and more regulatory headwinds. These challenges remind me of how very proud I am to be part of an industry that continues to overcome such hurdles in an effort to combat climate change while helping millions of Americans save money with renewable energy," said Vikram Aggarwal, CEO and founder of EnergySage .
EnergySage fielded this survey from January through March 2021. In total, 501 solar installers participated across 43 states and two territories: Washington, DC, and Puerto Rico.
"It cannot be overstated how important this information is to the solar industry and the future of the renewable energy sector," said Shawn O'Brien, President & CEO of NABCEP† "We feel that our organization can play a significant role in meeting the nearly one million solar jobs needed to meet President Biden's clean energy target by 2035. This report contains crucial data that credentialing bodies like ourselves can use to bolster our current programs and continue our devotion to grow the solar workforce."
The latest report can be downloaded for free at: www.energysage.com/data/#2021-survey†
News item from EnergySage