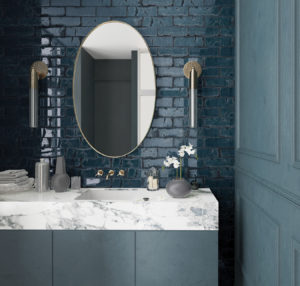 Emser reveals glazed porcelain collections
Los Angeles-Emser Tile has released several new collections of glazed porcelain and ceramic tile, elevating the backdrop of any home with sophistication, the company said.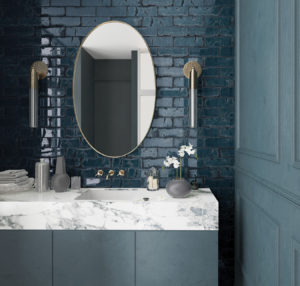 Available in four colors, Inhale Glazed Porcelain offers a stylish take on the beloved classic subway, according to the company. Exhale glazed porcelain is available in a palette of five earthy rustic tones. The latest collections of mosaics include Ornami, Souvenir and Cuadro.
Ornami has offset glazed ceramic tiles in six striking jewel shades, Souvenir offers a clean, organized and intricate look with stacked glazed porcelain shape, and Cuadro gives a nod to Shaker-style doors, with both picture-framed and frameless styles, according to the company.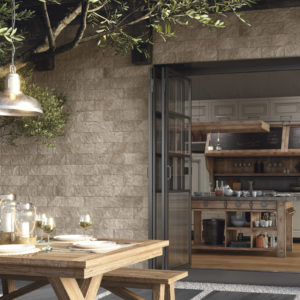 Modern ceramic tiles have become the chameleon of home design because, according to Emser Tile, they can be manufactured to mimic a variety of different materials. This technology is celebrated in each of Emser's three new textured tiles: Jute is nearly identical to jute textiles; Moriyo captures the beauty of natural wood, with a soft grain; and finally Reform has textured layers that give it a luxurious stone look, with all the benefits of porcelain tile.
"We are excited to continue pushing the boundaries with what tiles can achieve, aesthetically and functionally," said Mara Villanueva-Heras, vice president of marketing at Emser Tile. "These latest collections are inspiring and give people endless possibilities to create striking spaces by adding texture, light and intrigue."