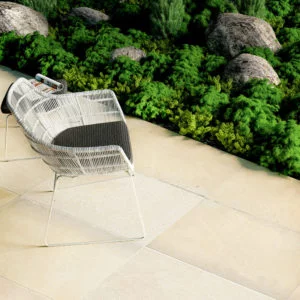 Emser releases outdoor living collections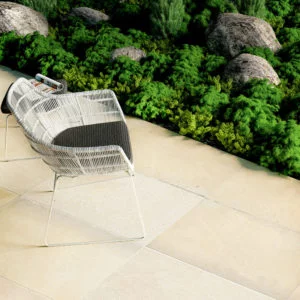 Los Angeles-Emser Tile, a leading designer and producer of the world's finest tile and natural stone, said it has released collections designed for outdoor environments to add to its existing product portfolio. Tile and stone are materials often used outdoors for its natural appeal and durability to withstand the forces of nature. Stone pavers patios, stacked stone retaining walls, ceramic pathways, pool-rated tiles, whether for freshwater or saltwater, are functional and beautiful additions to a backyard and home, according to the company.
Clearing the way to your outdoor oasis
Incorporating pavers can create instant transformation and create space demarcation, be it patios, pool edging, accent paths and other outdoor living environments, according to the company. Whether you're looking for the subtle beauty of limestone, the earthy look of travertine or the elegance of marble, Emser said his Extero natural stone pavers cover all surfaces. Available as single tiles or as a Versailles pattern set.
Blurred lines between inside and outside
Because nature plays such an important role in well-being, outdoor spaces continue to become increasingly important in the overall design of a space with the addition of pools, patios, outdoor kitchens and fireplaces, according to the company. "These expertly designed open-air retreats offer an extension of interior living and working spaces as we see the boundaries between indoor and outdoor environments blurred," said Suzanne Zurfluh, director of design and trend, Emser Tile.
Paradise by the pool
Emser Tile has also released new pool-rated collections, featuring the beauty of blue and green. "Often associated with nature and sustainability; green reflects both growth and an overall sense of newness," Zurfluh said. "While blue's innate connection to the ocean and sky embodies stability and a clearer view of the future."