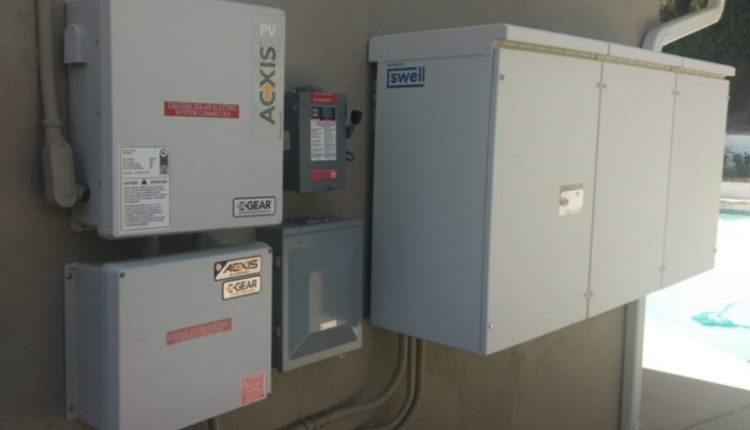 Eguana recalls energy storage systems sold from 2017-2019 due to LG battery fire hazard
The US Consumer Product Safety Commission information released this week about the recall of Eguana Technologies Evolve 0513U Home Energy Storage Systems sold to installers between June 2017 and December 2019. The Evolve systems use LG battery cells selected for potential battery overheating that could lead to fire. No incidents or injuries have been reported at the Eguana units.
The affected systems were sold through Hawaii Energy Connection, Hannah Solar, Solar Direct, Creative Solar, Sunnova and other stores in Hawaii, California, Florida, Georgia and New Hampshire. The serial number range of the Eguana systems with recalled batteries is between ET-000200 and ET-000600. The serial number is located in the lower left cabinet of the unit.
Consumers are encouraged to contact Eguana Technologies to schedule a free repair of the Evolve system. For all recalled units connected online, the battery state of charge is remotely limited to reduce the risk of overheating until the batteries are replaced. If a customer's unit is not connected online, they must contact Eguana Technologies to schedule a technician to manually lower the charge status, at no cost.
Eguana Technologies will ensure that all recalled lithium-ion batteries are properly replaced and disposed of in accordance with federal and state regulations, and will contact all known owners directly or through its installers.