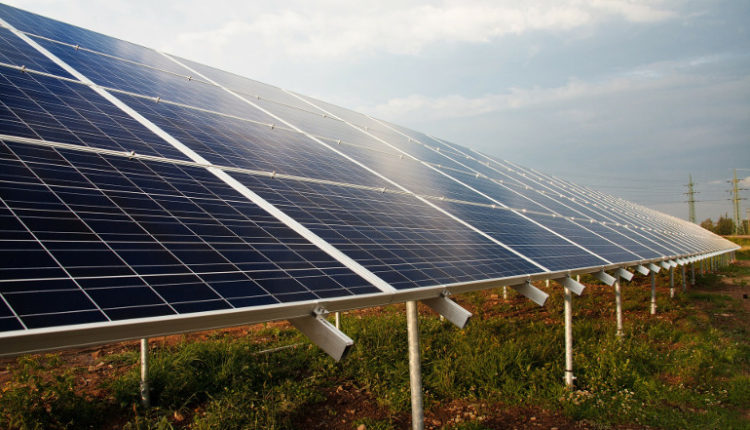 EDF Renewables awarded development contract for 303 MW of New York solar
New York State Research Energy and Development Authority (NYSERDA) EDF Renewable energy sources long-term contracts to develop 303 MW of clean energy for the state. The photovoltaic projects are part of the 2020 Reneewable Energy Standard Solicitation program.
The projects are all expected to come online by the end of 2023 and are as follows:
Tracy Solar: 119 MWac located on approximately 1,000 acres in Orleans and Clayton in Jefferson County.
Moraine Solar: 94 MWac located on approximately 650 acres in Burns of Allegany County and Dansville in Steuben County.
Homer Solar: 90 MWac located on approximately 600 acres in Homer, Cortlandville and Solon in Cortland County.
"Our team is delighted to receive 303 MWac with the Tracy, Moraine and Homer Solar Projects to help meet New York State's target of getting 70% of the state's electricity from renewable energy sources by 2030" said Cory Basil, VP Development, Northeast Region for EDF Renewables. "The region will take advantage of procurement and employment opportunities during the development, construction and operation phase. Combined, the projects will create approximately 500 jobs during the construction peak and contribute millions of dollars to the counties, cities and school districts during the operational life of the projects. "
The expected electricity generated at full capacity is enough to cover the consumption of more than 77,000 average homes in New York.
EDF Renewables has developed 20 GW of wind, solar and storage projects in the US, Canada and Mexico. The company has deployed more than 1.6 GW of grid scale and distributed solar power since 2008 and more than 3 GW of solar power will be in use or under construction by the end of 2022.
News release from EDF Renewables North America