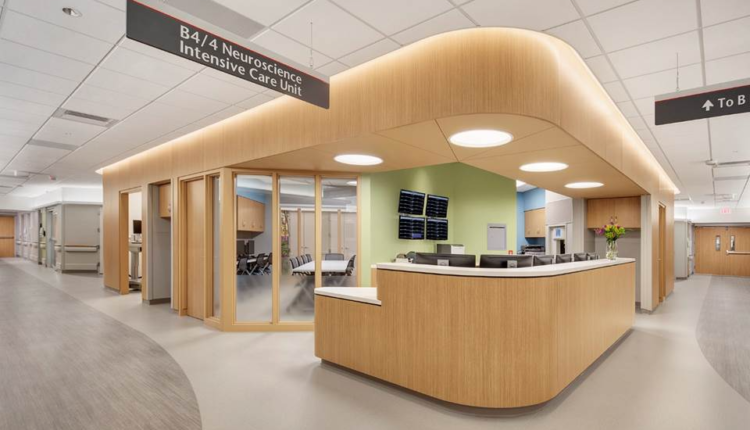 Ecore, Spartan Surfaces partner to relaunch ECOsurfaces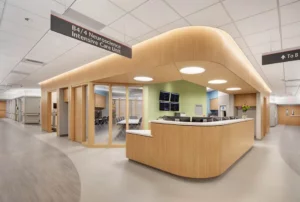 Lancaster, Pa.-Ecore has partnered with Spartan Surfaces to relaunch its ECOsurfaces product line. The partnership with Spartan Surfaces demonstrates Ecore's commitment to the design community and its long-standing commitment to promoting a more sustainable environment.
"ECOsurfaces has always been our environmental banner for the A&D community," said Bo Barber, executive vice president of sales and marketing at Ecore. "This strategic partnership strengthens our commitment to a circular business model and heightens our commitment to be a leader in creating floors that do more for both people and the planet. The support of Spartan Surfaces, a key sales and marketing player for the commercial flooring industry, is a major boost to this already successful collection by making it more readily available to the A&D community."
A key part of the commercial flooring market for over 30 years, ECOsurfaces is a distinctive collection of high-quality surfaces ideal for virtually any commercial application. Developed using reclaimed materials, these durable surfaces have all the durability and ease of maintenance associated with resilient surfaces in an eco-friendly and versatile alternative.
"ECOsurfaces was originally created to directly address the needs of the architectural and design community for eco-friendly products, and this relaunch truly signifies our commitment to the critical role design plays in the evolution of commercial construction," noted Barber. "As the industry leader in recycled product technology, the growth of the ECOsurfaces brand furthers our company's drive towards a more circular economy and a world without rubber waste."
Sean Swanson, vice president of strategic growth at Spartans Surfaces, added: "Spartan Surfaces has had a long and successful partnership with Ecore and its products. Together we have pioneered greater environmental awareness in the commercial community. The relaunch of ECOsurfaces Not only will this partnership strengthen, but will also leverage our strengths to build relationships with the end user and design community. The ECOsurfaces brand will be a key product in our expansion plans in the US."
The ECOsurfaces portfolio consists of Aurora, ECOsilence, ECOsurfaces, Origins and Rx commercial flooring products:
The RX Collection of performance surfaces is ideal for healthcare, senior housing, fitness facilities and all areas with heavy commercial use. The high-quality surfaces are designed to reduce the risk of injury from falls, while also providing good control and comfort underfoot. Featuring Ecore's TRU technology, Rx products, including Cosmos Rx, Crossings Rx, Forest Rx, Infinity Rx and Strait Rx, deliver power reduction and energy return with every step.
Aurora Designed for comfort and safety, it features a polyurethane-coated (PUR-coated), calendered rubber wear layer that is hot-melt bonded to an Ecore vulcanized composite rubber (VCR) backing using patented itsTRU technology. Manufactured to reduce the severity of fall-related injuries while reducing liability, the two-layer surface is ergonomic and quiet underfoot.
ECO-silence is a flat VCR subfloor that is used directly under most floor finishes. It delivers exceptional results even under hard floors and over concrete and wooden beam structures.
ECO surfaces is ideally suited for busy, high traffic commercial environments, including entrances to buildings, offices, public areas, retail stores, gyms, rehabilitation centers, schools, childcare/play areas and more. Available in traditional rolls and tiles, the 3.2mm thick surface is offered in over 30 colours. ECOsurfaces is also non-slip, offers better acoustic properties than traditional resilient surfaces and is ergonomically comfortable underfoot.
origin integrates Ecore's past with the present: adding cork to VCR, resulting in a surface with unlimited design and color combinations. Available in 12 x 24 inch tiles, Origins is a 3.2mm thick surface that is said to be easy to install and serve as an excellent alternative to carpet.
Wellness collection consists of surface layers of rubber, vinyl and turf all benefiting from a range of high performance base layers tailored for a wide range of fitness, wellness and therapeutic applications where safety and ergonomic considerations are paramount.
"Our ECOsurfaces products are manufactured in US-based, state-of-the-art facilities with a focus on continuously improving efficiency, sustainability and responsible resource management," added Barber. "In addition, there is virtually no waste in Ecore's production process. Waste material from production is collected and recycled back into our system because rubber can be continuously recycled and does not degrade through the recycling process like other materials such as paper or plastic."
The partnership with Spartan Surfaces is led by Jere L'Heureux, who recently joined Ecore as director of sales, agent network. After serving the A&D community throughout his career, L'Heureux was hired by the company specifically to oversee the ECOsurfaces program and manage its partnerships with distributors, the company said.