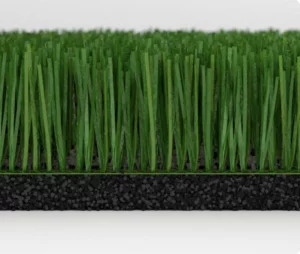 Ecore launches new Built-On-Site turf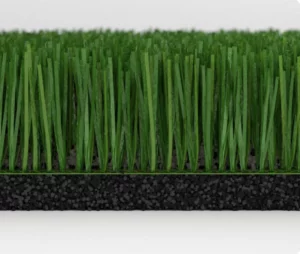 Lancaster, Pa.-Ecore, a company that turns reclaimed materials into high-quality products, makes a full press in the sports, leisure, health and wellness markets with the launch of its new BOSS (Built On Site Surfaces) line of surfaces designed for spaces ranging from playgrounds to outdoor courts and fields. These new BOSS systems add a new category to Ecore's portfolio. According to the company, this is a strategic step in its quest to be a one-stop resource for sports surface solutions.
"Ecore is already known as a leading supplier of surfaces in the competitive athletics market," explains Bo Barber, executive vice president of sales and marketing at Ecore. "This launch further expands our offering and allows us to leverage our expertise for all types of recreational and wellness environments. Our new BOSS offering also aligns with our mission to drive demand for rubber-based, recyclable materials that bring us closer to a world without rubber waste."
The first launch of the BOSS collection features two competitive turf systems designed for both indoor and outdoor pitches: BattleTurf and ClashTurf. These two systems are designed to be built on site. Ecore said it plans to expand the BOSS line later this year with two in-situ molded rubber surface systems of varying thickness for play areas and areas where fall safety is a priority.
The first two BOSS products from Ecore are:
BattleTurf: BattleTurf is an advanced competitive turf system that is extremely durable and designed specifically for high-impact sports environments. The unique woven grass surface pattern is designed to reduce splashing, provide superior playability and reduce rotational resistance, while the 12mm TurfShok absorbs force and impact, resulting in less body impact and lower leg tension. BattleTurf meets specifications for competitive hockey, lacrosse and soccer fields and can be easily customized with field lines and logos. In addition, the use of a polyolefin coating on the back of the turf makes it fully recyclable at the end of its life. Custom lines and logos are available in this system.
ClashTurf: A competitive sports surface for indoor and outdoor athletic fields. This synthetic turf system requires infill and is extremely durable due to its higher face weight. With a natural look and feel, ClashTurf provides excellent drainage and is well suited to football, soccer and multi-purpose pitches. ClashTurf also features a 12mm TurfShok which provides additional safety features to the playing field with regard to force and impact reduction. Custom lines and logos are available in this system.