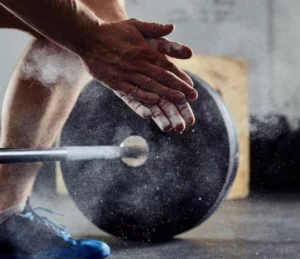 Ecore launches first vinyl sports floor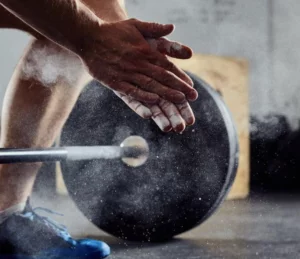 Lancaster, Pa.-Ecore's latest high-performance flooring products are designed to elevate the game of the modern sports facilities and health and wellness areas from the courts and training rooms to the locker rooms, the company said. Developed under ASTM F2772 Class I and Class II certification guidelines for indoor sports flooring systems, Ecore said it has developed a comprehensive and cohesive set of five unique surface options: Baller Motivate Class I, Baller Rally Class II and Balanced, Restorative and Serenity Motivate Class I The company also said its new floor line of sports and wellness facilities offers an ideal combination of performance, functionality and safety features for applications from high-intensity sports field activities and rehabilitation rooms to cardio and yoga.
"Created with today's multi-purpose fitness, seniors, sports medicine and health and wellness facilities in mind, our new Class I and Class II flooring products provide architects, designers and facility owners with a full range of surface solutions for any sports or gym." , said Bo Barber, director of sales and marketing at Ecore. "These new products offer combinations of power reduction and energy recovery to ASTM F2772 standards to deliver tailored performance in a variety of sports, health and wellness applications."
The industry's first vinyl sports court surfaces with premium rubber backing
Baller Motivate Class I has been developed for athletics tracks and multi-purpose spaces and offers exceptional commercial-grade durability and realistic wood/track visuals. The performance flooring product features a 2mm vinyl surface layer that has been factory fused using its TRU technology to a 5mm vulcanized rubber compound (VCR) base layer. The company also said Baller Motivate Class I is quiet underfoot, easy to maintain, and consistently playable. The floor can withstand static and rolling loads and is ergonomic with an impact energy absorption (force reduction) of 28.3% for ASTM F2772 Class I requirements.
Baller Rally Class II features a 2mm vinyl surface layer that is factory fused using TRU technology to a 12mm Class II VCR base layer. Class II refers to a power reduction between 22% and 33% according to the ASTM F2772 sports floor standard. According to the company, the product is ideal for multi-purpose sports/fields, cardio, group exercise, dance/yoga, therapy/rehabilitation, labs and childcare/play areas.
"These Baller options are important because they represent the first and only vinyl sports court products made with a high-quality rubber backing available on the market today," said Barber. "Both Baller Motivate Class I and Baller Rally Class II have a clear, reinforced wear layer and wood colors designed to replace traditional wooden track images that can be combined with the Baller solid colors to create track accents and edges."
Refinement, safety and sound absorption for wellness areas
The Balanced, Restorative and Serenity Class I health and wellness vinyl high performance flooring products feature a 2mm vinyl surface layer fused with a 5mm base layer. This floor offers advanced visuals intended for fitness, health and wellness applications, offering exceptional safety, ergonomic and acoustic performance, the company said. Applications include cardio, group fitness, locker rooms/toilets, common areas, sports medicine/rehabilitation, retail stores, offices and more.