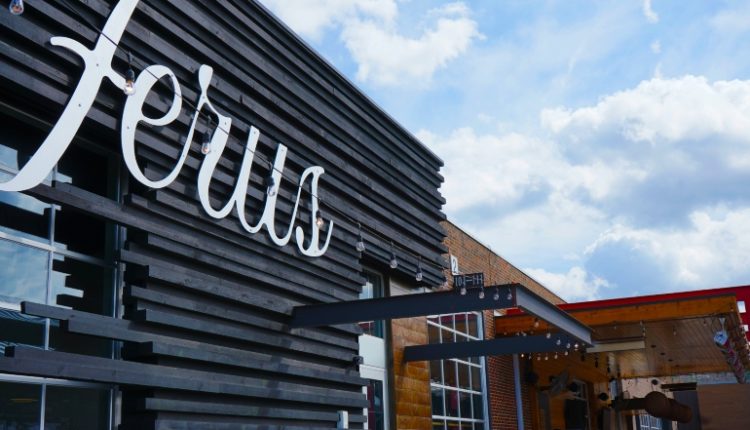 Eagle Solar & Light making Alabama brewery first in state powered by solar
Eagle Solar & Light installed on top of a solar system on the roof of 125.28 kW Wild Bird Artisan in Trussville, Alabama, making it the first brewery in the state to be powered by solar energy.
"We are delighted to be the first brewery in Alabama to offer solar-powered craft beers," said Coby Lake, owner of Ferus Artisan Ales. "The cost savings combined with the ability to do the right thing for the planet made this project a no-brainer."
According to the Brewers Association, between 12 and 22 kWh of electricity is needed to produce one barrel of beer. That means that even smaller microbreweries, which by definition cannot produce more than 15,000 barrels per year, will consume between 180,000 and 330,000 kilowatt hours of electricity per year. The system at Ferus Artisan Ales produces an estimated 168,000 kWh per year.
"We are delighted to be partnering with the Ferus Artisan Ales team and applaud their vision and commitment to clean energy," said Sam Yates, CEO of Eagle Solar & Light. "The project illustrates how solar energy can help small businesses save money, especially important after a pandemic. In addition, products made using renewable energy can be very attractive to both customers and resellers, which can greatly help sales. "
According to a study of the US Cotton Trust Protocol, demand for environmentally sustainable products and business practices grew by 61% during the pandemic, and 50% of brands and retailers expect this trend to continue. A Purdue University study found that 75% of beer consumers are willing to pay a premium for beverages brewed using environmentally sustainable practices.
"We hear that the Ferus Artisan Ales are among the best out there. After days in the sun installing the panels, our team is looking forward to celebrating by tasting a few; a perk, you could say, off the track, "Yates said.
News item from Eagle Solar & Light