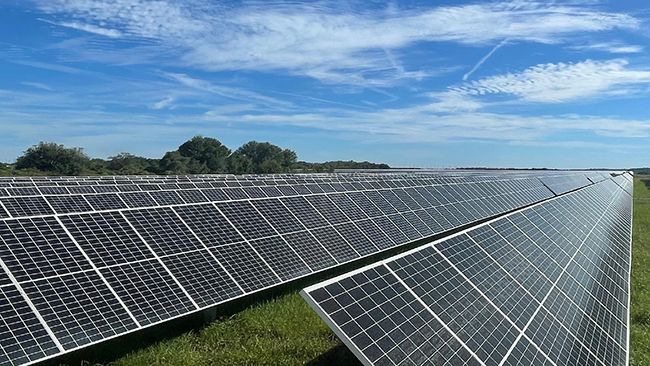 Duke Energy Florida completes 75-MW Duette project seven weeks early
Duke Energy Florida's Duette Solar Power Plant is now operational. The Duette facility was built on approximately 520 acres in Manatee County, Florida, and went live on October 25 — more than seven weeks ahead of its scheduled completion date. It is part of Duke Energy Florida's $1 billion investment to provide customers with 700 MW of clean energy by 2022.
The Duette 74.5 MW single shaft project was first announced in May 2020, along with the two 74.9 MW Charlie Creek and Sandy Creek sites. These two projects are expected to be completed within the next six months.
"Customers want us to deliver more sustainable and cleaner energy. With another solar facility coming into operation, we're delivering on that promise," said Melissa Seixas, Florida president, Duke Energy. "These investments will enable customers in Florida to enjoy an increasingly resilient energy system that delivers cleaner energy to everyone in our service area."
News from Duke