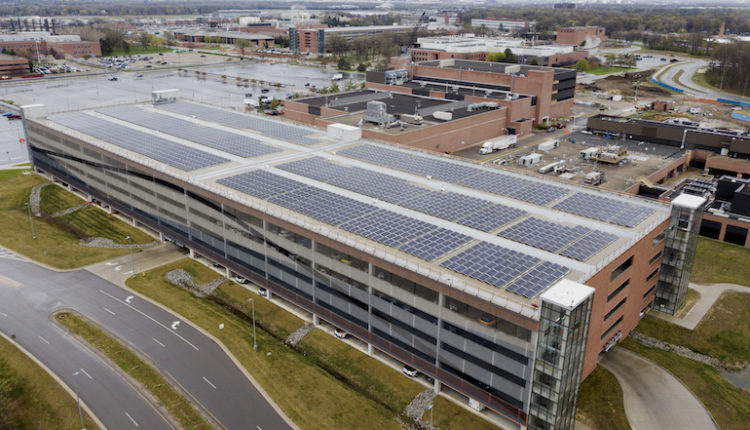 DTE Energy completes 750-kW parking deck solar + storage project for Ford Motor Company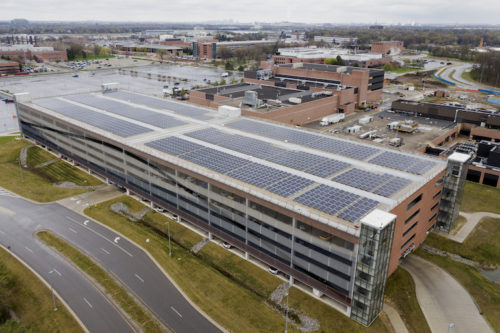 DTE Energy has announced that it has commissioned a new solar panel at the Ford Research & Engineering Center in Dearborn, Michigan. The 750 kW array is located on the roof of the Deck 400 car park. The array contains an integrated battery storage system and will be used to power newly installed EV chargers.
The new solar panel is just one of many steps both companies are taking to reduce CO2 emissions. In 2019, Ford became the first corporate customer to enroll in DTE's voluntary MIGreenPower renewable energy program. Through the program, Ford annually purchases 525,000 megawatt hours of wind energy in Michigan from DTE's Isabella and Fairbanks wind farms.
"We are delighted to partner again with DTE Energy to bring more efficient, renewable energy sources to our campuses," said Dave Dubensky, chairman and CEO of Ford Motor Land Development Corporation. "This is yet another example of our shared commitment to building a more sustainable future."
News item from DTE Energy