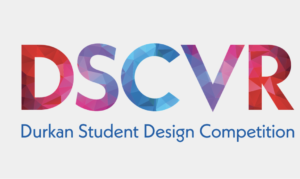 DSCVR Student Design Competition winners revealed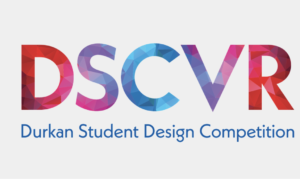 Dalton—On May 6, Durkan Corina Amarioarei presented the top prize in the DSCVR Student Design Competition 2022, live on the company's Instagram.
According to the company, the Durkan DSCVR student design competition was established in partnership with the Network of the Hospitality Industry (NEWH) to showcase the talent of designers in the hospitality design field and contribute to the education of future designers. Students majoring in interior design, textiles and other commercial interior studies from around the country submitted fresh and innovative designs for a private or public area of ​​a hotel. The winner took home $2,500 and an article in the May/June issue of Hospitality Design magazine, second place took home $1,500 and third place took home a total of $1,000. This year, Durkan said it received more than 100 submissions. The winners were chosen from a selection of the top 10 finalists by public vote totaling over 5000.
Corina Amarioarei's "A Magical Dance" is inspired by Disney fairy tales and ocean waves, according to the company. The Carleton University student said she was inspired to go into DSCVR because she has a passion for creating unique and exciting designs.
For runner-up Sarah Clark, she said she had a different perspective and analyzed mushrooms for her design titled "Undergrowth". The Savannah College of Art and Design student said she decided to enter the Durkan competition because of her professor, Katie Buchanan.
Emma Street took third place in this year's DSCVR competition with her "Fading Nostalgia" design. According to Street, her concept was based on the function of the space as a ballroom. The Savannah College of Art and Design student said she was inspired by the idea of ​​dancing and frivolity, as well as the study of light images. She said she came in because DSCVR combined two of her favorite aspects of design and allowed her to take the perspective of an interior designer looking to create movement in a space.
The top three were chosen from the following list of finalists:
Amanda Rodier, Savannah College of Art and Design
Corina Amarioarei, Carleton University
Emily Caine, Utah State University
Emma Street, Savannah College of Art and Design
Erica Evans, Utah State University
Krista Miller, Savannah College of Art and Design
Molly Hercules, Utah State University
Rikkell Nothem, Kirkwood Community College
Sarah Clark, Savannah College of Art and Design
Savannah Horton, Utah State University