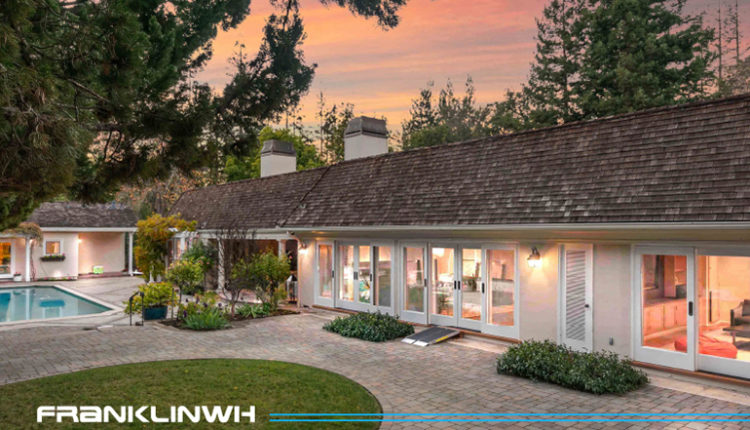 Driving the evolution of energy storage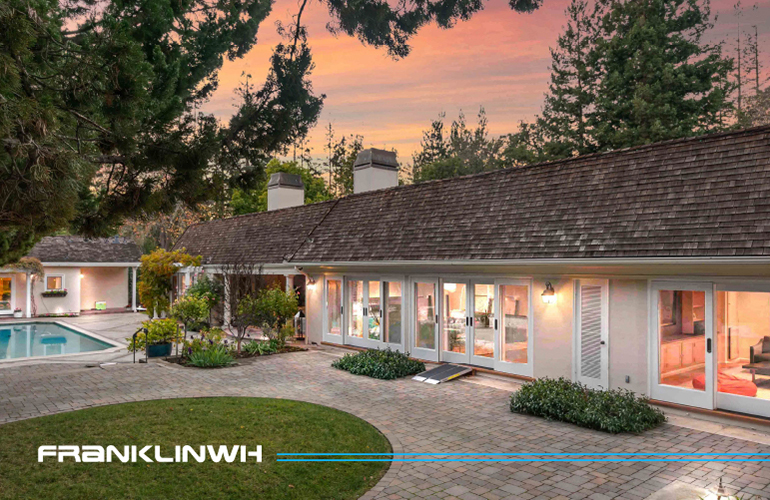 By Gary Lam, FranklinWH Chief Sales Officer
Energy storage is getting more powerful in the US
During the third quarter of 2021, the country put in 3,515 MWh of storage, breaking records as the strongest quarter on record. And as the residential segment struggled with equipment constraints, we're seeing a resurgence with new manufacturers expanding the range of options. The story is not gloomy. The home storage market is expected to exceed $1 billion per year this year and grow to $2.5 billion per year by 20261.
So, what can residential storage companies do to advance these trends? More importantly, what is missing from today's equation that will transition the market from early adoption to storage as a standard expectation for all solar customers?
At Franklin Whole Home, we believe the industry has not focused on integrating energy storage into people's homes and lives. We have done well in generating, storing and exporting energy. But when it comes to optimizing storage, we need to give homeowners more control. Our goal is to make today's secure and reliable backup something more: turning energy security into energy freedom.
That's a bold goal. How do we get there?
As a newcomer to the US residential storage market, we've given ourselves a few guiding principles to help develop the relationship people have with their home's flow:
— Design for the needs of the user of tomorrow, not today
We've brought together the best minds in storage and power electronics to design a system that meets the future needs of homeowners. This approach drives everything we do to unlock the full potential of residential storage. Many have whole-home systems; few keep this promise. We want to secure the entire home with a groundbreaking design that provides a powerful, smart and flexible solution – all while keeping installation quick and easy.
The Franklin Home Power System is a robust duo: the aPower battery with the highest AC capacity on the market, alongside the aGate with the industry's most intelligent controls. The aPower lithium iron phosphate battery and the smart aGate operating system work together to provide a unique advanced storage. To ensure trust, we back our fully certified system with a 12-year warranty, two years more than the industry standard.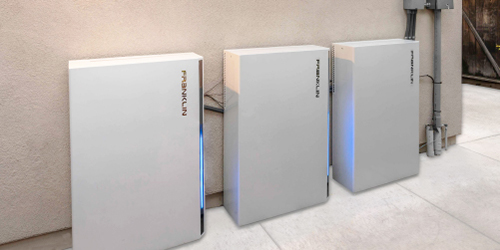 — Improve comfort
Home Power uses system integration to exceed expectations from the start. In addition to supporting a home's main panel, FranklinWH offers a major industry first: the ability to power and control up to three extra-large loads, including things like HVAC, pool heating, and electric vehicle charging. With the ability to scale up to 15 units for a total of 204 kWh, we deliver more to power people's homes and lives.
— Provide flexibility
We play well with everyone in the solar sandbox. Uniquely compatible with any PV inverter technology, aPower can be easily connected to existing solar systems without upgrades or modifications.
— Get smarter
FranklinWH is the only storage vendor that integrates artificial intelligence. AI enables our cloud-based operating system to manage the most complex load scenarios, optimizing payloads to secure and protect critical devices, while keeping loads safe and balanced. Our smart, easy-to-use app warns homeowners to adjust their energy usage when needed, or to take advantage of runtime.
– Simplify
We didn't just design for the homeowner; we also optimized for the installer. Our one-step roll-and-hang design comes pre-assembled for quick, easy and reliable installation. Because aPower does not require upgrades to the solar system's electrical panel, there is no need to apply for new permits, saving two to three months and up to $5,000 in costs. With FranklinWH, contractors can leverage advanced monitoring to locate and resolve faults remotely, reducing truck and service calls and freeing up time for more profitable opportunities.
— Create potential
The real key to our innovation is a unique combination of capacity and control. Our system gives homeowners more power to enjoy the extra things they want and the ability to optimize the use of that power. While some associate "going green" with minimizing energy use, FranklinWH allows users to turn on the AC, heat the pool, and use high-capacity appliances while keeping the electrons flowing continuously. All while lowering their utility bills, taking advantage of the useful life and selling excess solar production to the local utility.
Environmentally aware living requires no sacrifice. In fact, it can be life-enhancing. We want to help people realize the full potential of their lives to achieve "Energy Freedom" on their own terms.
1US Energy Storage Monitor Q4 2021, Wood MacKenzie
Sponsored Content by FranklinWH