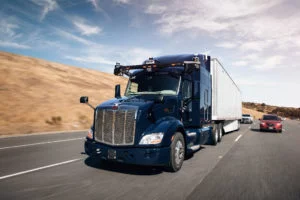 Driverless trucks? It's already happening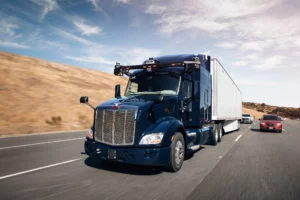 We 70% of all goods in the US transported by the trucking industry, there is a clear need for robust personnel. The problem? There is an estimated driver shortage of more than 80,500, a figure projected to reach 162,000 by 2030, according to the American Trucking Association (ATA). The answer, some observers say, is driverless trucks.
While it may sound futuristic (and a little scary), that future is already here, as tractor trailers are currently driving on national highways and taking to public roads with absolutely no one behind the wheel.
San Diego-based autonomous driving technology TuSimple was founded in 2015 with the goal of improving the safety and efficiency of the trucking industry; as such, it has already created a freight network along the Sun Belt from Phoenix to Houston.
"This is better, there's no question about it," said Jim Mullen, TuSimple's lead administrator and legal officer. "That's not disrespect for the human driver at all, it's just factual."
Mullen said TuSimple isn't out to push truck drivers out of their jobs. "If you're a truck driver today — or even considering becoming a truck driver — you'll continue to have a full career as a truck driver," Mullen said.
Mullen said the benefits of driverless freight are many: it reduces fuel consumption and carbon emissions and works to reduce supply chain delays.