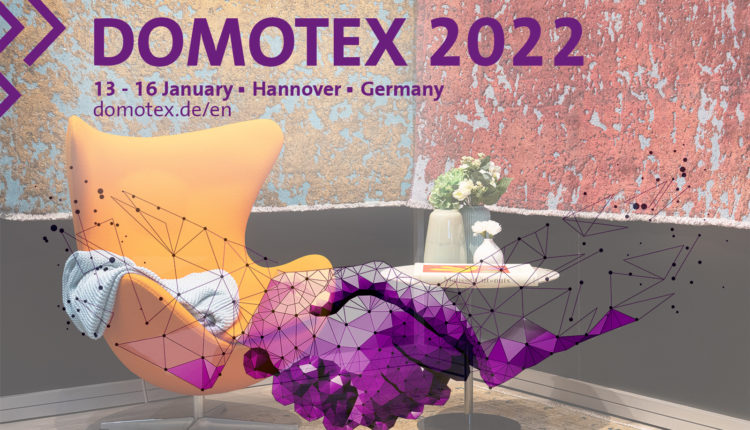 Domotex 2022 touts 'Cover New Ground' theme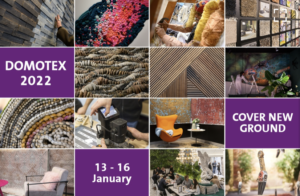 Hanover, Germany—As Domotex prepares to enter its 33rd season, the show in 2022, which will be held here from January 13-16, "Cover New Ground" will be the main theme of the event. According to the organizers of the fair, the theme was chosen to focus on themes of great current and future social relevance, namely natural and sustainable environments for work and life. As such, "Cover New Ground" also represents a fresh look at floors and floor coverings as the true foundation of interior design, according to the exhibition organizers.
Exhibition organizers promise new innovations at Domotex 2022. Even with six months to go until the gates open to visitors, according to the exhibition organizers, 95% of the available floor space has already been booked. The show's organizers and exhibitors said they were correspondingly optimistic and were looking forward to a lively event in January.
"The conscious use of resources, the pursuit of a circular economy, new approaches to purchasing, health and wellbeing at home and at work, the wave of online commerce permeating every segment of modern life – all of these are critical to the society and thus also shapes the flooring industry and Domotex as its showpiece," says Sonia Wedell-Castellano, global director of Domotex at Deutsche Messe. "'Cover New Ground' explores how sustainable and healthy materials are making a huge inroads into living and working environments and how floor coverings rise above the floor-bound realm to shine as innovative decorative elements in entirely new roles."
She added that "Cover New Ground" is about being innovative, exploring new horizons and breaking new ground. "The name of the game is to create healthy, sustainable and at the same time inspiring spaces. But Domotex also addresses other current issues impacting the industry, including the challenges, risks and opportunities created by supply bottlenecks, as well as promising ways to respond."
Following are the three focus topics that support the Domotex main theme:
New upholstery
New Coverings focuses on innovative solutions and products that address circular flow goals by responding to today's growing interest in healthy living and working environments, a commitment to environmentally friendly materials and manufacturing processes, and the circular economy with the goal of balanced and trend-conscious spaces for living and well-being, according to the organizers of Domotex.
New terrain
The second focus topic concerns flooring applications in the contract sector, including the outdoor use of carpets, wood and composite floors or the merging of indoor and outdoor spaces. According to trade show organizers, floors and floor coverings are used for wall decoration or as an integral part of furniture and fabrics in other inspired applications, demonstrating how versatile and impactful they can be in defining the look and feel of an interior environment.
New ways to market
The third and final focus topic emphasizes the importance of responding appropriately to changing circumstances. Markets are constantly changing, in terms of import and export conditions, supplier relationships, digital services and the emergence and emergence of new online trading platforms, all of which are changing the face of the economy. Digital technologies make it possible to market new collections beyond traditional sales floors and across national borders, market them skillfully and network with customers and promising new leads. Social media has also become an important sales channel for the flooring industry.