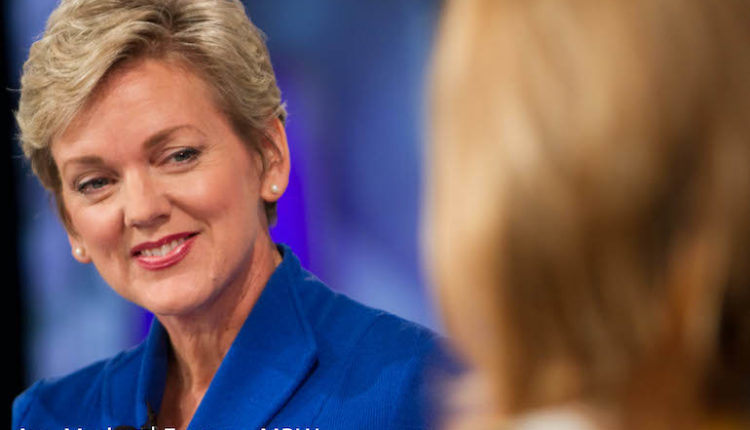 DOE Sec. Jennifer Granholm pushes for jurisdictions to adopt SolarAPP+ during Berkeley stop
On Friday, August 20, U.S. Secretary of Energy Jennifer M. Granholm visited a solar-powered home in Berkeley, where she teamed up with national, state and local leaders along with clean energy advocates to power local cities and counties. to support the recently launched SolarAPP+ to help reduce the cost for consumers to switch to solar power – a move many leaders in the Bay Area are already taking.
Watch @SecGranholm celebrate the #SummerofSolar #solar energy https://t.co/UvDP6Zpapi

— California Solar & Storage Association (@CALSSA_org) August 20, 2021
The easy-to-use tool, which has been identified as a priority by the Biden administration, is an automated application to speed up and make more accurate the process of authorizing new residential rooftop solar and storage systems. As noted by DOE Secretary Granholm, SolarAPP+ will not only accelerate but also reduce costs for solar energy and storage installations.
Bay Area jurisdictions are rapidly moving towards adopting SolarAPP+ to help local consumers save money, including Berkeley and Oakland, whose mayors attended Secretary Granholm's event.
"As the first city in the nation to electrify new buildings, Berkeley takes its role as a climate leader very seriously," said Jesse Arreguín, mayor of Berkeley and president of the Association of Bay Area Governments. "I am excited to bring SolarAPP+ to our community as it is an essential tool for us to continue the work of our city and the greater Bay Area in the fight against climate change while generating thousands of high paying local jobs."
On May 12, Pleasant Hill became the first California city to adopt SolarAPP+, and several California cities and counties are on track to formally adopt it later this year. In the Bay Area, in addition to Berkeley and Oakland, nearly two dozen Bay Area jurisdictions, including the City and County of San Francisco, Alameda County, and San Mateo County, are moving toward the adoption of SolarAPP+. SolarAPP+ is expected to be available to residents of Sonoma County within the next two months. Other Bay Area cities to adopt SolarAPP+ include Richmond, Newark, Emeryville, El Cerrito, Hayward, San Leandro, San Pablo, Calistoga, Palo Alto, Dublin, San Ramon, Danville, Livermore, Gilroy and Morgan Hill.
The number of SolarAPP+ users is expected to increase dramatically in the coming year, following the California state budget signed by Governor Newsom on July 13, which includes $20 million for technical assistance targeting local jurisdictions that plan to introduce accelerated licensing software. such as SolarAPP+.
"I'm excited this year's budget includes $20 million to help streamline solar and rooftop storage, helping more Californians climate-proof their homes and support thousands of high-paying jobs," said Senate Budget Chairwoman Nancy Skinner. (D-Berkeley), who has drafted a bill incorporating this provision. "California's cities and counties are now ready to answer the national call to accelerate more solar and rooftop storage."
News release from the California Solar & Storage Association (CALSSA)